29 online energizers for more engaging meetings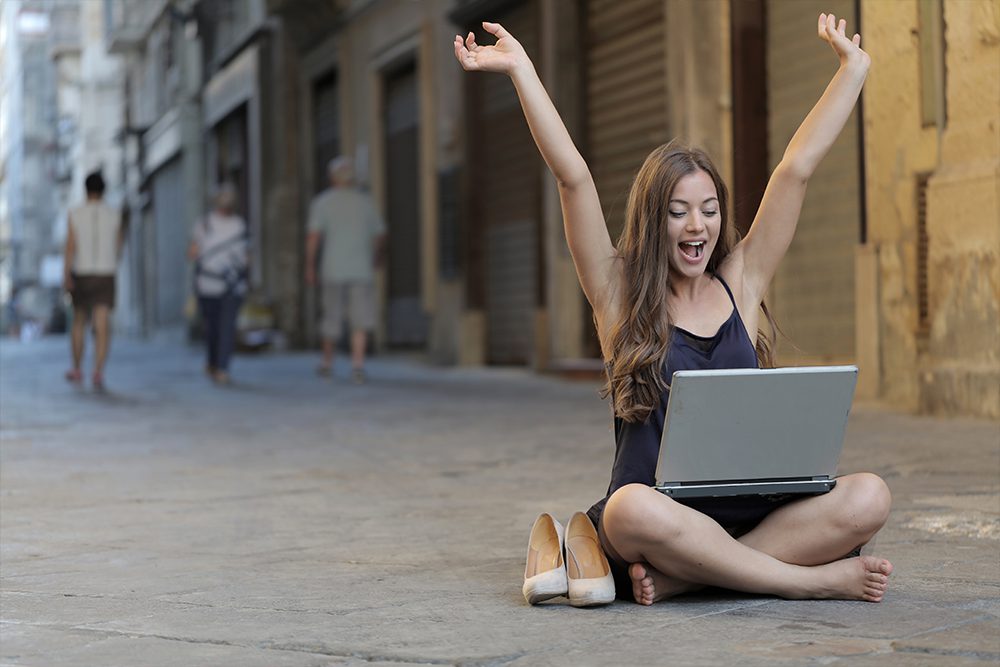 Online energizers are one of best way to beat virtual fatigue. Meeting for extended periods in a virtual environment and looking at a screen all day is draining! Keeping participants engaged in online settings is a challenge but by using games and activities, we can improve engagement and outcomes too.
In live settings, facilitators often use activities to increase group energy and focus. These energizers might include physical activity, encourage creative thinking, or simply create space for fun. Here's a secret: the same can be true in online workshops and remote meetings!
While connecting virtual teams over video chat and other online tools has become the norm, too many teams still have unengaging and draining meetings. Even when connecting online, you can still engage and enliven your team by using team building activities and energizers that have been tailored or adjusted to the remote setting.
In this post, we've collected 29 energizers and games for virtual teams. You'll find tips for running each one and we'll explore the benefits of using them during your virtual calls. Let's dive in!
Contents:
What is the purpose of online energizers?
Meetings and workshops are at their most effective when your participants are engaged and have the energy to get involved and bring themselves fully to the session. The purpose of an online energizer is to raise energy levels, help your team be present, and center themselves in the session.
In an online workshop, maintaining and energizing your remote attendees can be crucial in making it an enjoyable and productive experience.
Particularly for people new to participating in online video calls, it can be hugely beneficial to help them have fun and engage with one another in a virtual space. Online sessions can be made instantly more approachable with a simple virtual activity that breaks the ice and creates connections.

Let's look at the various benefits of using these activities before jumping into our collection of energizers!
What are the benefits of online energizers?
Online energizers have a variety of benefits for participants and facilitators alike. Creating space in your agenda for energizers not only increases energy and engagement, but they can improve team connection too. When your group is more focused and energized, it can have a massive impact on the outcomes of your session too.
Engagement
Create variation in your agenda
Make it fun
Relieve awkwardness
Create connections
Engagement
Keeping a team engaged in an online meeting is important in ensuring that your team finds them valuable and productive. Meetings that feature lots of unfocused discussions, difficult tasks without sufficient variation, or lots of information-heavy sessions can be draining for any team – even more so when participants are all logging in to their computers and chatting over a webcam.
In remote settings, it's often easier for participants to become disengaged or distracted. Whether through not being physically present or the dozens of other tabs open in their browser! It can also be difficult for a facilitator to effectively gauge the energy levels of the room without the benefit of physical cues and body language.
Using energizers to activate different skills and get moving can inject energy into a group and refocus their engagement. They are also useful for helping the facilitator understand group dnyamics and change up the agenda if necessary.
Create variation in your agenda
Workshops and meetings often benefit from variation in the methods or exercises employed. This might mean shifting between creative and critical skill-based activities or encouraging small group discussions after leading a training session. In an online setting, the possibility for meaningful variation is limited, just for the fact that your remote participants are all likely seated at their desks and watching their screen.
A virtual energizer that encourages people to get up from their desks, engage in a game or stretch skills that aren't being worked out during the main workshop can really help keep things fresh and create a dynamic workshop.
Energizers are often a good way to prepare or give closure on a particular task. If you need a palette cleanse after a tricky group discussion, do a fun energizer. If you know the next task is going to require your participants to be fully engaged, do a more restful activity. For example, running an online energizer for students after a heavy theory section can create space for reflection.
Use SessionLab's workshop planner to plan your agenda and include energizers at the right time. You can even search the library for energizers during your session to find the right activity to give your group a lift.
Make it fun
Online meetings can be notorious for being a drag. Particularly under challenging circumstances such as self-isolation, helping inject some fun and creating space for teams to bond and get to know each other can really help elevate a workshop and make a team more cohesive and motivated.
Good energizers are great not only for boosting energy levels but for helping improve the tone of the entire session and improving the perception of remote meetings in your organization overall. If you are facing tough organizational challenges and have workshop tasks to match, it can be good to provide a counterpoint and balance to your agenda. Fun online games for like those below can be the perfect way to achieve that!

In remote environments, remember that virtual meetings are often the only time your team sees and speaks to one another directly without text. Use this opportunity to bring your team together with a fun energizer that can help them work together more effectively not only in the immediate workshop but throughout their remote career.
Relieve awkwardness
If the participants of your online workshop don't know each other well, working in a remote environment can be challenging. For those introverts or sufferers of anxiety on your team, speaking up in an online meeting with the whole company present can be daunting. Energizers are great for encouraging people to speak up and engage, and can often help lay the groundwork for more difficult conversations later on.
In some online energizers, you might end up looking a bit silly, but if you're doing so with everyone else on your team, it can be an equalizing force that helps people get on the same page. This can be particularly useful if you have people at different management levels interacting in the same session. Seeing your executive team be silly, or working together with your CEO on a simple game can really help make those later conversations easier to initiate.
Create connections
Creating connections in virtual teams is a challenge. Creating memorable moments and opportunities for conversation and connection in your agenda is a great way to create these bonds, and it can help with your team building too.
Think of an all-hands meeting with hundreds of employees. A dry presentation might leave many employees cold. Using conference call energizers and team building activities can elevate the event and connect people who may not even work together directly.
When should I use an online energizer?
We've all felt the effects of zoom fatigue during an online session. Even in virtual teams who have gotten used to collaborating online, it's possible to run out of steam or lose focus during a long video call.
We recommend adding energizers to the agenda of all longer meetings and workshops. In our own online sessions, we try to schedule an energizer at least once for every meeting over an hour long. Alongside proper breaks, this can help every team member feel present and engaged.
Energizers can also be used whenever the energy is low in your virtual meeting. Mixing up a packed virtual schedule with a game can also spark creativity and resolve those awkward silences!
If you feel a drop in energy, ask your team members if they feel like they need a break and follow their return with an energizer. In just a few minutes, your group be refreshed and ready for the next challenge!
Online energizers for workshops and meetings
When selecting an online energizer, it's worth looking at your agenda and figuring out what style will be most effective. If you're doing quite a discussion-heavy workshop, your virtual energizer might benefit from being non-verbal or physical in nature.
If your team is made up of a lot of visual thinkers, perhaps try an energizer than involves drawing or being creative. You might just decide that your team needs some light relief to have fun and recharge!
Remember that energizers are designed to engage and uplift the group and provide some balance to your agenda design. While these energizers will work for any remote meeting, it's worth tailoring them to your group where possible.
Warm up activities for virtual meetings
Warming up at the start of your online meetings can have a profound impact on how effective the session is. Whether its encouraging a group to arrive mentally in the space or wake up their bodies, energizers are great way to warm everyone up.
Though these online warm ups could be run at any point in your virtual workshop, they're particularly useful at the start of a session, after a break or in that post-lunch downturn.
Working in a virtual world does not mean you cannot physically engage your participants. In fact, we'd recommend that you do! Energizers that incorporate bodily movement can really help lift the energy level after lunch or an in-depth exercise!
Looking around is an easy-to-perform energizer with a simple online variation. Get everyone on their webcams to stand up in the room where possible (sitting down is fine) and follow along with the instructions. If you're looking for virtual ice breakers for Zoom, try this exercise to set the tone without a need for additional set-up or equipment. This is a great remote energizer for generating laughs and teaching a valuable lesson about learning new concepts and procedures.
Human beings are naturally born storytellers. With this online energizer, you'll take some time to connect to one another by telling a shared story and be encouraged to have fun while improvising too!
The organiser starts with a line like "Once upon a time, in a land far away, 5 people got together to solve all the world's problems. Everything seemed easy, until one day one of the people saw on the horizon…" and invites the next person in the group to continue the story and add the next line. This keeps going until everyone's contributed to the story.
This one needs no other tools than video software and someone to write down the story as it develops, and can be used just for fun or with a purpose in mind. If you want people to explore a certain topic such as company communication, start the story with an appropriate line. If you want them to just have fun and be energized, maybe start with something ridiculous!
When it comes to recording the story – do so either in Google Docs or in your online whiteboard tool. If someone wants to draw images to go with the story, that's great too! Online meeting games like this one can have a lasting impact if records are kept!
If you want to keep participants on their toes, add rules like the lines have to rhyme in couplets or have a word that people can't use or must use. You could even choose who does the next line, rather than going around in order. We love this exercise as it's simple, engaging, and can be easily amended to your needs.
Some of the best energizers for online meetings and workshops are super simple and are primarily designed to get people moving and serve as a palette cleanser between more complex tasks.
Shake down is a tried and tested energizer for live settings and works well with a webcam too! Start by inviting people to stand if they have room, though let them know staying seated is fine. It's also worth checking with your participants that they're in a suitable location! As a group, perform 8 shakes of the right arm, 8 shakes of the left, 8 shakes of the right leg, and 8 shakes of the left leg. Each time count each shake as a group from one to eight.
After a sequence of four shakes, two shakes then one shake of each limb, you end the exercise with a big cheer while inviting everyone to do a signature move – whatever feels right for them! It is worth confirming with all participants that they are comfortable with a short activity that requires physical movement while standing/sitting in front of the screen. Have a plan B in your back pocket if people can't perform this activity or aren't comfortable – energizers work best when everyone is onboard!
Talking about wishes and dreams can be a great way to energize a room and get people talking. In this virtual energizer, participants are encouraged to choose three wishes and discuss them with the group.
We find one great approach is to use an online whiteboard or Google Doc and invite people to post a GIF or an image that best represents each of their wishes. Other participants can then leave comments or sticky notes to guess what they represent! Encouraging your group to be creative and find GIFs or images that speak to them personally can be a great way to help a team bond and generate conversation. Timebox this part of the exercise to create a bit of pressure and get people moving quickly!
This is a great, creative online energizer that remote teams can prepare beforehand or during the online meeting. Invite each participant to draw an image that tells a unique story or fact about their lives. They can use pen and paper, and draw it digitally or directly into your online whiteboard tool.
If you want to make it more challenging, give participants only thirty seconds to draw their picture, or have them use a desktop drawing app and do not permit any erasing or editing. Drawings that are drawn at speed and contain mistakes can help this exercise generate extra laughs.
We love this exercise as it encourages people to be creative, changes up the flow of the workshop and allows people to share personal experiences in an effective, safe environment. It's also very easy to run and can be amended to suit your online workshop setup.
If you're using an online whiteboard tool, have everyone post their images and curate them into a gallery. The result will be a nice reminder of what you've accomplished that day! If you're using video conferencing software alone, you can also have participants hold their images up to the camera.
Everyone has had dreams of going back in time to particular periods – whether they're into pirates, dinosaurs or knights on horseback. The Time Machine energizer is a fun exercise that can encourage some interesting discussion and can be run in a variety of ways depending on the needs of the group and the tools you're using.
In its simplest variant, you can conduct The Time Machine as an open group discussion. As with all online activities, it's useful if the facilitator controls these discussions and invites people to speak in turn to avoid crosstalk or frustration.
If you're using online collaboration tools such as an online whiteboard or Google Doc, invite people to spend five minutes to find an image or GIF that best illustrates their chosen period of time (funny is best!) and have other teammates guess the time period.
Reducing crosstalk and promoting good online meeting etiquette is one of the tasks of the remote facilitator. Count up is a great energizer in itself but can also serve to highlight the importance of structured and thoughtful conversation in an online environment.
In this short virtual energizer, a group must count up to a number (usually twenty), taking turns at random, with no two people speaking at the same time. If two people speak at the same time, even for a second, the group must start over at number 1. The group has succeeded when they have counted up to the set number.
The key with this energizer is that people cannot communicate beyond saying the numbers, and so must work together non-verbally. It's a great exercise for helping people work together in a calm, focused manner and gently teaching the importance of speaking purposefully when collaborating online.
Depending on the group, this exercise may fail and that's okay: the failure itself can be instructional! Debrief this exercise to highlight some examples of good meeting etiquette, and to emphasize the importance of good communication.
Fun online energizers
Games for virtual meetings should be fun! The primary purpose of these online energizers is to have fun, create laughter, energy, and create space between more complex tasks. Fun energizers can be a vital element of meetings for any virtual team and mixing things up with more involved energizers and some designed just to get a laugh can be a good way to go. Let's take a look!
GIFs are the lifeblood of the internet and when working with virtual teams, they can be a great way of injecting humor and creativity into an online meeting. If you're wondering how to make virtual meetings fun, activities like the GIF challenge are a great place to start!

For this online game, set-up an online whiteboard or shared Google Doc and post a phrase or statement that participants then have to search for a suitable GIF in response. It might be something as simple as, "That Monday morning feeling," or "Good management looks like this." You can have a couple of questions just for fun, then include some that invite each team member to creatively respond to organizational challenges and prepare them for the next exercises.
After each round, you can invite everyone to comment or vote on their favorites, and have additional rounds to crown a winner if you wish. One great way to use this energizer is by sprinkling several rounds of questions throughout the workshop to keep energy levels up and create some moments of fun and creativity as counterpoint to other exercises.
Touch blue is an energizer that's been around for decades, and it works equally well in an online environment!
Start by having the facilitator call out something to touch such as "touch blue" or "touch something warm." Each participant then has to move and touch something that is blue or warm. This might be something on their desk, an item of clothing, or something they have to go and find on their bookshelf. The last person to find an object then has to select the next attribute.
If you want to make it a little more competitive, give everyone fifteen seconds to find something and eliminate those players who don't find anything in time. Keep playing and make things more complicated or reduce the time until one player remains. It can also be effective to do quick-fire rounds of this energizer throughout a workshop to keep participants on their toes!
Energizers in traditional live workshops often include physical activity to get the blood flowing and mix up the flow: there's no reason online workshops can't do the same! Team building games on Zoom or other online chat platforms can be especially effective by mixing things up and getting people out of their office chairs!
In Dance Dance Dance, explain that when the music starts, one person in each group starts dancing on the camera and the others follow the leader. When the song changes, another member in each group becomes the new dance leader. Change the song every twenty to thirty seconds and try to play enough songs that everyone gets a chance as leader. Encourage participants to dance in their chairs or with their upper bodies only if room is an issue!
This energizer isn't for all teams, but can be a fun and ridiculous way to energize a virtual team and have fun before moving onto the rest of the workshop. You might have this as an optional exercise during a break if you want to let people sit it out, or you can keep it short by having one or two songs that people on your team love that you play in full.
Virtual improv games can be highly effective when it comes to engaging and energizing a team while also allowing for an opportunity to encourage fun and teambuilding.
In this energizer, you begin by inviting a participant to mime an action in their webcam screen. The first person to guess the action correctly then mimes an action themselves. This one is simple and fun, and can be a great way to bring people out of their shells.
Want to make it a little more interesting? When someone guesses correctly, the last person to mime private messages them with an action to mime next. Be sure to set ground rules for what actions are acceptable for the group to mime and which aren't! Encouraging the use of imagination is useful for many workshop groups, and just because you're facilitating online doesn't mean you can't get people to engage with their silly, creative sides!
Some of the most effective energizers are also the most fun. We love this energizer as it's really simple, generates laughter and can help equalize a room of people instantly. Running this in your meeting or workshop whether people are strangers or long-term colleagues can be really effective when it comes to bringing up the energy levels!
First, separate the room into two groups: puppies and kitties. You can have the groups either use nonverbal feedback icons or put their hands up to delineate which team they're on. If you're being particularly creative, have them change their background image to either a puppy or kitten!
The aim of the game is for the puppies, one at a time, to say hello to the kittens in any way possible and try to make any of them smile or laugh. Use speaker view in Zoom so that each puppy is seen and heard clearly when it's their turn. Whenever a kitten smiles or laughs, they join the puppy team. Continue until only one kitten remains or everyone becomes a puppy!
This method is quick and easy and encourages people to overcome their shyness and be silly: particularly useful for remote teams that may be stressed or anxious over current world events.
Quick energizers for meetings
For those moments when you want to energize a meeting in less than 5 minutes, these exercises are an effective way to get your team engaged. While it might be tempting to plough ahead and get through your agenda, a quick brain break can actually improve engagement and outcomes. When in doubt, just ask your team if they need an energizer!
With clear instructions, minimal set-up and a quick run-time, these quick energizers can easily slot into your agenda when you need them. Let's take a look!
Online icebreakers that encourage people to start speaking in the virtual space are great ways to get things started and build momentum. With this method, start by setting a topic and then say the first word of a sentence on that topic. The group then completes the sentence by contributing one word each.
In an online setting, you can either have people go in alphabetical name order or have people contribute at random, but asking that any cross-talk means the group must start over! While this game is incredibly simple, I often find it very effective at getting a group energized and engaged, whatever the format of your meeting.
Want to bring some movement and laughter to your next meeting? In Sit, Stand, Disappear, you use the gallery mode of Zoom to try and build a perfect row where one person is sitting, standing and out of frame.
The reality is that getting everyone in the meeting to perfectly organize is HARD, but the choas that ensues while people try to coordinate without speaking certainly energizes the room!
Spot the difference is a classic children's game. Tap into that fun, childlike energy with this Zoom energizer that asks each member on the call to turn off their camera, change 3 things and then come back on screen. Other members of the team must guess what has changed and point them out accordingly.
Use a strict time limit and encourage creativity to get the most out of this online energizer! Want to run this one over a longer period? Invite people to come back after a break or lunch having changed 3 subtle things and let people guess over the rest of a session.
Google is one of the fastest ways to get information. How about we use that speed as the backbone of a game where people find interesting and fun facts using their name? In round 1, invite people to first find an historic and famous figure with the same full name as them and share an interesting fact about them.
In round 2, use Google's autocomplete to create a sentence using your name as the basis for a short sharing round. This online energizer is fast and effective, though be sure to encourage creativity and give kudos for those people who share more interesting facts with the team.
Discovering we have something in common is a great way to break an awkward silence and start connecting with others. Online icebreakers like this one are an effective method of energizing a group early by encouraging deeper conversations. In pairs, get your team to find the most unlikely thing they have in common.
When running this energizer online, use breakout rooms to give small groups the opportunity to really get to know each other and decide on what they want to share. Bring everyone back to the main room to share their most unique shared trait with the rest of the team.
A little physical activity can go a long way, especially for virtual teams who spend a lot of time at their desk. In this zoom energizer, get everyone to go into gallery view and be sure to get everyone to follow the host's screen order. Next, begin with a small mexican wave and ask everyone in the group to follow in order.
After a round or two, increase the size of the wave by having everyone stand and see if you can get everyone in Zoom to create a smooth, wave. We love that this method is so simple yet often gets people engaged and energized, partially due to the surprise of being able to do this online!
Skills-based online energizers
These virtual energizer games and exercises are great for challenging your team and encouraging the use of certain skills such as active listening, memory or critical thinking. They tend to be more in-depth and a little more complicated, but can see great results in longer remote workshops or could even be run as one-off exercises to engage a remote team.
Many of us will have seen a movie where one salesperson asks another to try selling them a pencil. How about we take that idea, add some potential for hilarity and move it online?

In the online pencil pitch, we recommend setting up a slide deck of weird and wonderful objects and then, inviting your participants one by one to pitch whatever comes up on the next slide to the rest of the group. Time it so participants have thirty seconds to pitch and keep things moving – bonus points if participants can think outside of the box while pitching. This is a great virtual energizer that encourages improvisation.
If you're looking for a variation, why not try using fictional characters and have each participant sell the group on why they should be president? If you want to integrate this exercise into a focused workshop, have your team pitch new features or solutions for your product or organization to the team. Depending on your needs, this exercise can easily be adapted to serve multiple purposes.
Powerpoint Karaoke is a great way to not only energize a group but also improve team bonding and communication skills. For this virtual meeting energizer, create one or more slide decks that none of the participants have seen before. You can use random slides that don't relate to one another, are just for fun, or form an actual company presentation depending on the needs of your group.
Once your team is ready to start, find a volunteer who is ready to present and start the first random slide deck. The volunteer must then present on those slides to the group. You can give people an entire slide deck each or have them tag out to other members after a few slides. We recommend keeping text information on the slides to a minimum or using just visuals. The key is getting people to improvise, have fun and also practice their communication skills under pressure!
Fancy something a little more competitive and in-depth for your online energizer? Empires is a great game for large groups that encourages critical thinking and really stretches the memory!
Begin by having everyone pick a famous person and sending the name to the facilitator as a private message. It's important no-one shares the person they've chosen. Want something different? Try a favourite food or the first album they bought. The facilitator then reviews these and reads them out to the group. Once the game has begun, this list should not be read out again – everyone has to remember them!
The energizer begins by the facilitator nominating someone to start. Player A asks player B if they are one of the names that has been read out. If player A guesses right, then player B joins player A's empire. If player A is wrong, then player B gets control of the game and gets the chance to build their empire. If a player guesses the leader of an empire correctly, they take control of that person's entire empire!
Players in an empire can confer on who they think is who – this is best done in a Slack room or group chat channel to keep audio chat to a minimum – though the leader is the only player who can make a guess. The game continues until everyone is part of one empire.
Delineate which empire players belong by using Zoom icons, by raising a hand when asked which empire they belong to, or by having each user change the background based on their empire.
Though this seems a little complicated, once you begin playing, Empires is actually pretty simple and flows quite quickly. You might do multiple rounds of this energizer at various stages of your workshop: people tend to like having another go once they get good at the game!
Energizers for online team building
While all the energizers featured here are good for connecting remote workers and team building, these exercises are more in-depth and expressly designed for promoting teamwork or helping your group get to know one another. If your virtual meeting is designed expressly for building team spirit, bring one of these activities to your next video call.
Do you remember doing scavenger hunts as a kid during hot summers? We loved them too! While you can't replicate the feeling of finding an object up a tree or buried in the dirt, you can get an online team working together and having fun trying to find the items on a list.
For this task, prepare a list of things you want people to find online. You can see an example of such a list in the instructions for this method. You can make the list purely fun – where people have to collect GIF or Youtube video responses to the scavenger hunt, or make it tailored to your work.
Split your group into teams and set up a timer depending on the size of your list. This online energizer works best if people are under pressure and are then encouraged to share what they found!
A fun virtual energizer that helps teams get to know each other and share best remote working practices! In Guess the Desk, start by having each participant takes a photo of their desk or remote working set-up and send them to the facilitator who then puts them into a shared whiteboard or Google Doc. Don't tell anyone whose desk is whose!
During the first round select one member to be the Desk President: they cast the vote on whose desk is whose after a group discussion. After each round, the previous Desk President elects the next and the group moves on to guess the next desk. Here's the fun part. If your desk is up it's your job to convince everyone belongs to someone else: if the group votes incorrectly on your desk, you get a point! If you successfully guess the right desk while you are Desk President, you also get a point.
After all the desks have been guessed, debrief and point out any particularly good remote working set-ups and best practices you notice and want to share!
Drawing under pressure is a fun and engaging way to energize a group, allowing creativity to take precedence and provide counterpoint to the other exercises in a session.
Doodling together in an online setting requires some creativity too, but can be very effective and fun. We recommend using an online whiteboard and setting up a virtual table where each participant is sat in groups of five – and have each participant put a post-it note with their name on and arrange them in circles large enough to support moving pictures around.
First, everyone draws the first image and puts it underneath their name tag in the online whiteboard. Then, when the time comes to pass the drawing on, pass it along to the next person in the circle. Rinse and repeat! By the end of the five steps, each person will have the original image back.

Don't have an online whiteboard? You can use Google Docs or Slack to pass your image to the next person and can even upload images drawn on paper or in digital drawing tools if you wish!
Online energizers don't need to be complicated to be effective. Take a picture of your shoes is a quick and effective energizer that encourages participants to share a little bit of themselves and facilitates further conversation. This can be very useful when it comes to bringing a remote team together!
Have each of your participants take a picture of their shoes and upload it to an online whiteboard or your meeting Slack channel. You can ask participants to take their photographs in the meeting itself or beforehand if you want to keep this energizer short and neat. That said, it can be very fun for people to take photographs in the workshop. Change it up by encouraging funny poses or use of extra props.

You then invite people to discuss their footwear and tell a story of their chosen shoes. It might be that they're wearing comfy slippers they got for a recent birthday or running shoes they wore while completing a 10k!
Like Tom Hanks in Castaway, teams often have to respond to difficult situations and changing conditions. This remote team energizer is designed to help participants to collaborate, demonstrate creative thinking and use decision making skills, all framed within a familiar concept that also allows for some interesting discussions!
First, create a list of items that have washed up on the island in a Google Doc or your online whiteboard – include pictures if you can! Then, split your group into teams and move them into Zoom breakout rooms or Slack channels. These teams collectively decide upon which three items they would choose to help their group survive.
Encourage teams to write down which items and why, or if they're feeling creative, draw their responses in the whiteboard – these kinds of artifacts can be crucial in making an exercise effective. After the groups have had time to deliberate, bring them back together, see what everyone chose and debrief.
Conference call energizers
Running activities with large groups online is a challenge facing many virtual teams. Bringing your entire remote team together for an all-hands is important, but it's also common for these meetings to be dry or unengaging.
These methods are designed to energize participants of a large-scale video call without disrupting proceedings or taking too much time. They can be run with very large groups and take advantage of the scale of an online conference call to create some interesting kinds of engagement. Let's take a look!
Getting instant feedback from a large group is hard. During a virtual conference call, you might want to get a quick read of employee sentiment without too much complication. Stand up if is an effective energizer that scales to any group size.
Start by making a statement in your video call and asking that everyone stands up if that statement is true for them. You might ask, "Stand up if you've ever been horseback riding," or "Stand up if you worked with someone from another department this week." By getting people out of their seats while responding, you can energize your participants and get a read on the room at the same time!
While moving around is a great way of energizing a group, it might prove impractical or be off-tone for a serious conference call. Seeing lots of ideas in quick succession or tapping into the collective intelligence of everyone in your virtual team can also create energy and engagement.
Chat Waterfall is a great energizer for zoom meetings or any tool with a chat function. Begin by asking the group a question or giving them a prompt. Instruct them to write the answer in the chatbox but not to hit enter yet. After a few seconds, ask everyone to hit enter at the same time. This creates a wonderful waterfall of ideas that can create a sense of excitement and collaboration in your conference call.
Creating memorable moments during your virtual conference calls can help bring a team together while energizing the room. Energy and engagement can also emerge from moments of connection and empathy and this can be especially effective in an online environment.
Prep this activity by inviting one of the speakers on your conference call to dig out a photograph from their life. Share the snapshot during the video call and invite participants to guess who's photograph it is, or ask questions about it in the chat. Sharing stories about virtual team members new and old in this way can help bring your group together. It's also a wonderful way to add levity to a long conference call!
Tips for running online energizers
Selecting the right energizer is a great start, but great facilitators know that the right delivery and approach are vital in ensuring a method is successful. While every energizer has some unique elements that you should consider, there are some general tips and approaches you can use to help your virtual energizer be a success. Here are our tips for running online energizers.
Set good online meeting etiquette
Many facilitators set the expectations they have for participants both before the meeting and at the very beginning to help things running smoothly and keep everyone happy and productive. Online sessions are no different, especially when working with new team members.
Be very clear with your participants on online meeting etiquette by creating a list and distributing it with your invites. Reiterate this at the beginning of the meeting and if possible, have it present in your virtual whiteboard or collaboration tool.
Here are some of the items you should have in your online meeting etiquette.
Set microphones to mute when not speaking.
Webcams on where possible – it's nice to see your face! Though bear in mind that in low-bandwidth environments, turning off the camera can help with call quality!
Call in from a quiet, well-lit location: everyone should be able to see and hear you clearly.
Read the agenda beforehand and come to the meeting prepared.
Use nonverbal means to indicate you would like to speak. Use the hand-up feature, icons or raise your hand in your video conferencing software.
Arrive on time if not a little early so you can iron out any audio/visual equipment issues before starting. Test your audio so you can be heard just after logging in.
Get familiar with the tools you're going to be using. Have a quick tour of the video chat or online whiteboard tool so you can be productive in the session.
Be engaged. Listen to whoever is speaking, communicate in the chat channels and use the online collaboration tools. You get out what you put in!
Close down extra tabs unless necessary and remove distractions. You might need Google Docs, Mural or another tool for the work of the session, but you probably don't need Facebook open!
Shut down other devices taking up bandwidth if possible to help ensure a stable connection.
Use a headset or earphones where possible to minimize echo and background noise.
When speaking, do so slowly and clearly. Be conscious of time – practice brevity whenever possible.
During presentations or longer discussions, try to add questions or thoughts to the chat channel and avoid interrupting. The facilitator will get to your questions and answer them when appropriate.
Try not to repeat questions in the chat channel. Read what's already there and add a like or upvote if you have the same question.
Smile and nod! Let the speaker know you are listening!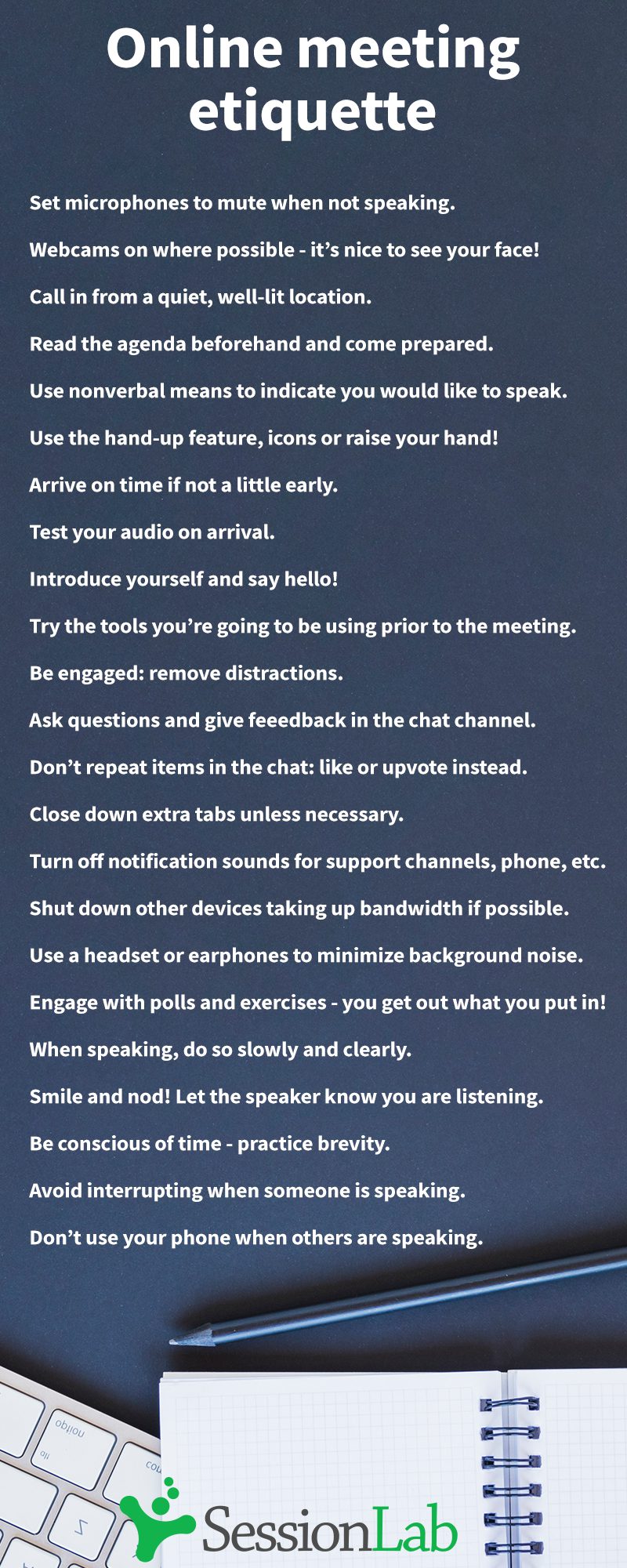 Keep it simple
Simplicity is queen in an online setting. In remote environments, simple activities that are easy to explain, deliver and run can help ensure the efficacy of your workshop and keep participants from becoming frustrated. Remember that facilitation is all about keeping things simple and making them easier!
Depending on the workshop or meeting you are running, some tasks will likely be more complex by necessity. These should be simplified where possible, but there's no getting away from the fact that design sprints have some more complex steps to make them successful. Counter-balance this with simple, easy-to-understand energizers and online warm-ups that help people have fun and mentally recharge.
Think remotely
It's always worth bearing in mind that your participants are working remotely and activities should be designed and used with this in mind. Not every energizer is suitable for online workshops, but on the flipside, short activities that encourage people to engage in physical activity shouldn't just be discounted because you're at the computer.

Really take the time to consider which activities are suitable for your team in this remote setting and tailor your energizers accordingly. A good number of energizers can be adapted to work as well if not better in a remote setting – in fact, virtual meetings have access to lots of interesting tools and approaches live settings simply don't have. Think remotely and use them to your advantage.
Clearly explain the instructions before you begin
Whether your activity involves breakout rooms, nonverbal communication or games, it's always important to clearly articulate the instructions before you begin. Most things take additional time in an online environment, and needing to repeat yourself or clarify steps later on can use up precious time and energy.

Take the time to very clearly tell participants what they need to do and answer any questions related to the running of an exercise before you begin. It can be useful to prepare a summary of the instructions in your online whiteboard or collaboration tool for people to refer to if they get lost. This is not to say you shouldn't help or correct people during the exercise – just that you should make this an efficient, effective process wherever you can.
Timebox
As with all activities in a remote setting, keeping things running on time in an online energizer is important. Some games and exercises have the potential to go on indefinitely and while you should absolutely engage in those and have fun too, set timers and reminders so you can stay on track.

It's also worth practicing and running a few of your preferred online activities and timing them. If you find your participants need a boost and you have ten minutes to spare in your agenda, you can use an appropriate energizer. (Or pick one from our library!)
Choose the right tools
While most online energizers can be run in a variety of formats and with a pinch of creativity, it's worth selecting and developing activities that work well with the online tools you are using. Conversely, if you're still deciding which tools to use, work backwards and see what methods you would like to run in your session first. It might be that an online whiteboard is essential or you can use internal tools.
All that said, every energizer is at its most effective when delivered in the right format by a comfortable and well-prepared facilitator. Some remote energizers will simply be most effective with a visual collaboration space such as Miro where they can draw and move things around in real-time, while others only require that participants are able to see one another. The key is that, where possible, you try and find a toolset that is sufficient for the task at hand, rather than make do with second best.
Save time and effort designing your next online meeting
Designing virtual sessions that engage participants, stay on time and create meaningful outcomes can be a challenge.
With SessionLab, it's easy to create engaging online workshops that create results. Drag, drop and reorder blocks to build your agenda in minutes. When you make changes or update your agenda, your session timing adjusts automatically, saving you time on manual adjustments.
Collaborating with stakeholders or clients? Share your agenda with a single click and collaborate in real-time. No more sending documents back and forth over email.
Explore how to use SessionLab to design more effective virtual sessions or watch this five minute video to see the planner in action!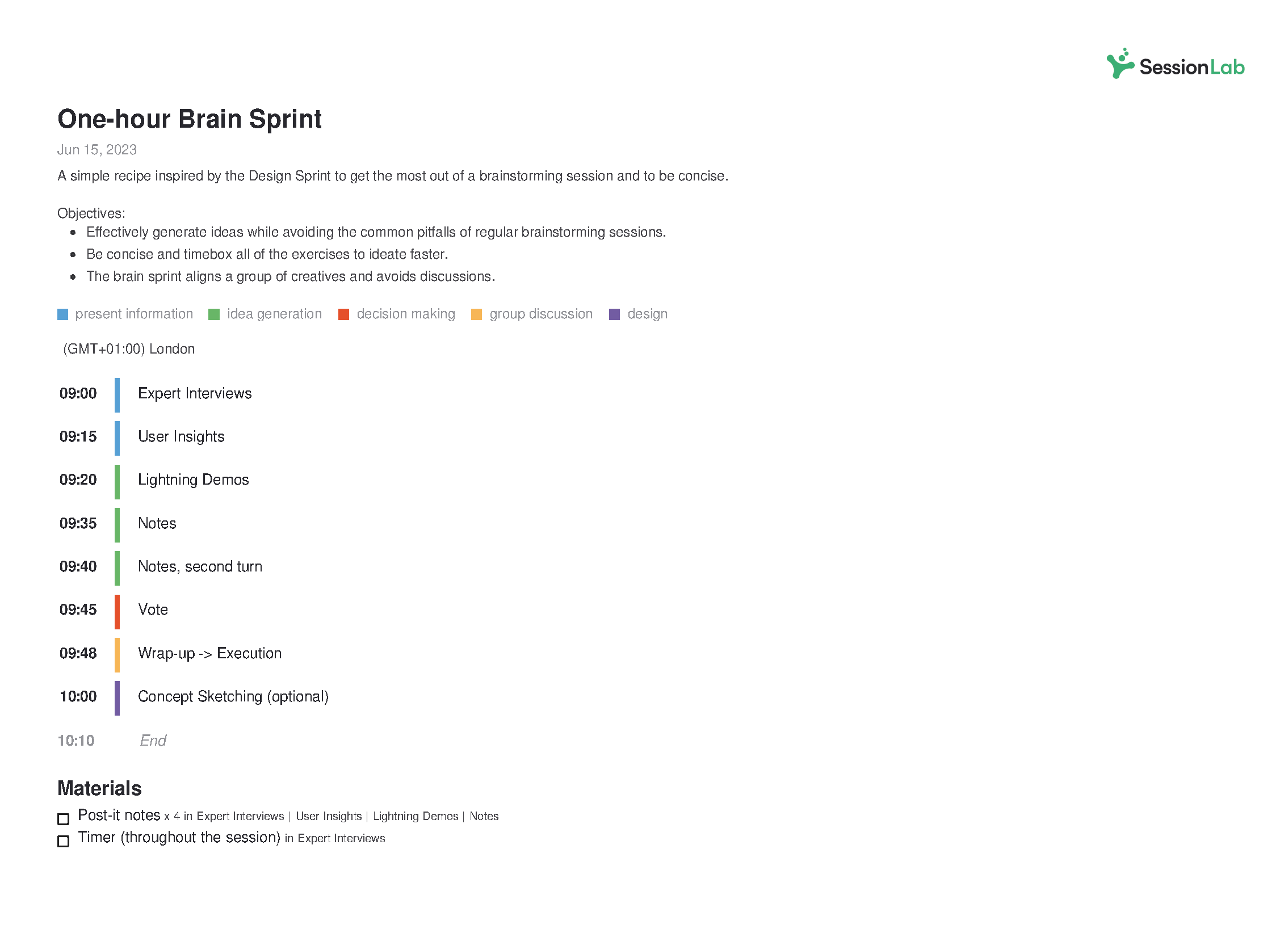 Over to You
In unprecedented times where many of us are working remotely and conducting meetings online for the first time, it's important to remember what works.
Energizers are a great way to keep your team engaged while also being productive. This is arguably even more important in an online environment where groups don't get as much face-to-face time to have fun and form connections.
We hope our list of remote energizer games and activities is useful! If you're looking for more, check out our full collection of remote-friendly activities or our guide to virtual facilitation.
Do you have a favorite remote-friendly energizer or one you would like to add? We'd love to hear from you in the comments and share best practices with the community!