33 activities for virtual team building and engaging online meetings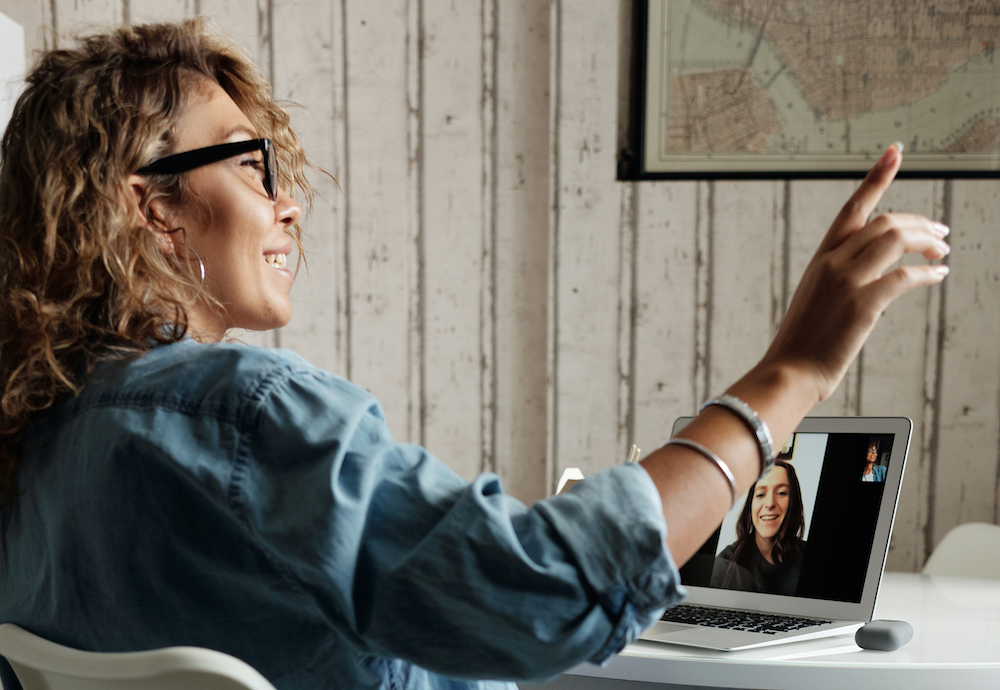 Being remotely distributed doesn't mean your team should be disconnected. It's important for a facilitator or team leader to help virtual teams stay aligned and connected and remote-friendly activities and virtual games are a great place to start!
Creating and nurturing high-performing teams in an online environment can be challenging. Not all team activities are suitable for virtual meetings and creating engaging activities online requires extra consideration. Virtual team building is especially important during times of crisis or change. How can you ensure you're using the right team exercises to develop, grow, and connect your remote team?

Whether you're developing a remote team from the ground up, resolving interpersonal issues, or just want your distributed colleagues to have fun, we have you covered! We've collected our best virtual team exercises and organized them into several categories so you can find the right one for your needs!

Looking for activities suitable for live environments? Check out our post on team building activities too!
Designing online workshops?
Ice breakers for virtual team building
Online meetings can take time to get comfortable with, particularly for teams who are just transitioning to remote working. Communicating with colleagues in an online environment can be challenging because of the lack of physical cues, non-verbal communication and all the potential distractions one might have when working from home or in a remote office. And just like any skill, it needs practice.

Breaking the ice and getting people comfortable with interacting with each other is a vital part of any effective working session. This is particularly important if you have a new or freshly formed team to deal where people don't yet know each other as much.
One of the first barriers many people face in online meetings is speaking up – by starting with an inclusive online icebreaker, you can get everyone over this hurdle right at the beginning. Furthermore, helping your team get to know one another and become comfortable working together virtually helps lay the foundation for deeper team development exercises. Let's take a look at some of our favourites!
The Four Quadrants activity is a creative, visual exercise that is a great way to help your group get to know each other and encourage personal responses. You can use this with any four questions that will help a virtual team align, get to know one another, or outline challenges or working opportunities. It's super flexible and works with teams of any makeup.
In an online environment, this exercise works well using an online whiteboard like Mural or Miro to collect responses and have people participate in real time. You can use digital drawing tools or invite participants to draw on paper and upload photos to the shared whiteboard.
Sharing personal experiences and generating positivity can help groups bond and improve team relationships. The Happiness Exercise is a great, remote-friendly team activity to build trust and help people share honestly and openly.
Start by asking members of the group to share an occasion when they were happy. Join in yourself to give your team the idea! Once everyone has spoken, ask everyone to give an example of a time they made someone else happy. Choosing just one can be a challenge, but you'll be surprised at how much you can learn and share with these very simple prompts. If you're using an online whiteboard or collecting notes in a shared document, it's fun to collect these experiences for later reflection and sharing!
Many great remote team activities were born in live workshops with large numbers of people and big open spaces. Translating some of those activities into an online workshop can be tricky, though it's no reason not to do them! With a little creativity and the right tools, many existing exercises can be reworked for remote environments successfully.
The group map is a fun virtual icebreaker for Mural, Miro or any other online whiteboard. By creating a virtual space with either an imaginary or virtual map where participants can position themselves and add images, you can foster an environment of sharing and reflection that can be fun to interact in too! Encouraging participants to be creative can also lead to great shared resources and team boards to reflect on and share later!
Simplicity is your friend when it comes to remote team building. Facilitating structured conversations around concepts people are familiar with can make the virtual team building process a little easier and help drive quick results.

Three Wishes is a flexible virtual icebreaker that can work well in a video conferencing tool like Zoom or Google Meet, or can be expanded to use images and GIFs in an online whiteboard tool. We recommend adjusting this activity based on the flow of your session: if your agenda is discussion heavy, encourage participants to share their three wishes in the forms of images, memes, songs, or GIFS. The opportunity to do a little solo-work before sharing can be a welcome change and as with any online icebreaker, the opportunity for humour helps too!
Magic Box is a great team workshop activity but with a collection of images and some creativity, it can be an ideal icebreaker for Mural or team workshops using an online whiteboard.

In the live version of Magic Box, the facilitator brings a collection of items to the workshop and invites participants to choose an object. In turn, each member of the team then gets to explain who they are, why they've chosen the object, and also talk about the connection between the topic of the workshop and the object.
In an online setting, you get to go one step further and include items, concepts or even people that you could not possibly fit in a real box. You might ask participants to choose someone to join the team from a group of world leaders or fictional characters. You might include pictures of objects that are directly related to the workshop or your company. Whatever you choose, ensure you include a mix that allows for varying personal tastes and gives people the chance to express themselves.
We all know that one aspect of effective virtual team building is giving your group the opportunity to get to know each other as individuals and form personal connections. Trust, team awareness and good working practices are almost always better with people we really know.

Snapshot of my life asks participants to bring an image to the team workshop that says something about their life and upload it into an online whiteboard or shared workspace. It might be a great memory, something that is important to them or a dream they have. Sharing these kinds of personal experiences with your online team can help sow the seeds for your online team building session and can help people feel seen and heard by sharing what they find most appropriate.

You can also do this exercise asynchronously and invite participants or team members to continue adding to the board after the meeting! Team games and exercises that are flexible and malleable are great methods to add to your toolbox.
Openers to align virtual teams
One of the challenges of building an effective team is alignment: if your group is not pulling together in the same direction or if they have fundamentally different ideas of what they are trying to accomplish, this can lead to ineffective conversations and frustration. This is even more important in remote work environments where virtuals teams don't have the same communication channels as in an office. Aligning an online team should be one of your first priorities and creating dedicated space in your agenda for team alignment is well worth the time and effort.
The following exercises are designed to help distributed teams get aligned right at the start of your virtual meeting and to help set the tone for the session ahead. Let's take a look!
Effective virtual team building requires the presence and engagement of everyone in the room, whether that's in a video conference room or real life. Failing to get everyone onboard early or have an opportunity to share how they're feeling can make the rest of an online workshop difficult.
Encouraging team members to reflect and mentally process what they've done during your session with a check-out is also useful to encourage change and self awareness. Check-in Check-out is a great way to bookend your virtual workshops and encourage everyone to share and bring themselves to the session in full.

We've found that through adding this exercise consistently, our online sessions begin to develop a rhythm and by setting the expectation for this, you cultivate great working practices!
Visual tools and metaphors can be especially effective in helping teams explore how they are feeling. For new teams, it can sometimes be tricky to encourage people to share candidly and openly. Rollercoaster Check-In is a fun, visual way of checking in with your team and allowing them to share their feelings without some of the pressure of more formal methods.
Begin by drawing a rollercoaster in an online whiteboard, complete with twists, loops, peaks and troughs. Then invite your participants to draw themselves on the rollercoaster to show how they are feeling before they share their feelings with the group. If you want to be creative without using drawings, ask your participants to add a GIF to their location on the rollercoaster. The important thing is that people feel empowered to share their feelings in a safe, supportive environment.
Aligning remotely distributed teams isn't just about getting on the same page about projects and tasks: it also means helping your team cultivate a set of shared values and standards for working together. Creating a shared code of conduct collaboratively is a great team exercise as not only does your group get to define how they should work together, but they can take shared ownership of the process too!
Start this exercise by writing down the words 'meaningful' and 'pleasant' in a shared space and ask your participants to come up with ideas on how to make the virtual team building session or workshop meaningful and pleasant.
Once you have a collection of suggestions, you then work towards a consensus by ensuring that everyone agrees on the idea before discussing how you might achieve that goal. All the ideas that are agreed on by the team are then collected as a code of conduct for the group to refer to in the future.
Activities to improve virtual team collaboration
Great teams make it a habit to reflect on projects, group processes and how they work together as a team. Unstructured discussions on subjects like working processes or team dynamics can escalate in the wrong direction if not properly framed and facilitated.
Using team games, exercises or activities to facilitate the team reflection process can help ensure your team moves forward productively. In an online environment, taking the opportunity to reflect as a group is imperative to building bonds and improving the awareness of each member of the team.
The members of a team will invariably get to know one another as a by-product of working together, but is this enough to build the kinds of bonds and relationships that can make a successful remote team? Dedicated time to encourage participants to share, reflect and celebrate success should be a part of your virtual team workshop.
With the Strength Building Exercise, you'll encourage positivity, mutual appreciation and respect among your team and help build a productive team culture. This method is great for boosting positive energy and creating space for your virtual team to celebrate one another and build a confident, self aware group. Many of the best remote team activities have benefits that extend beyond the workshop and this exercise is up there with the best of them!
Even the best groups and online teams will face challenges. Discussing and resolving those challenges and reflecting on how the group is performing can take many forms though it's important to create spaces where all opinions are heard, and dominant voices are tempered with those of less vocal group members.
The 9 Dimensions Team Building Activity is a great, remote-friendly approach to structuring a team discussion. Begin by distributing or having your team create a 3 x 3 grid with nine areas for discussion. Invite each team member to fill in the grid with a colour based on their feelings about that area. They might feel that an area needs improvement and add a red dot, or use a green dot to show they think the team is nailing that area.
The facilitator then asks the team to share some of their results before focusing on what areas of improvement the team is aligned on and where perspectives differ. This approach allows people to contribute as they feel able and keeps the process running smoothly.
Trust is one of the foundations of a healthy, effective team. Creating a team culture where everyone feels seen, heard and valued while also able to reflect on their interpersonal relationships should be a priority.
With Trust Battery, you invite your team to reflect on their relationships with one another, be open and grow together. In an online environment where face time is limited, checking in and encouraging honest, constructive reflection is essential for healthy teams. While it can be useful to think of your team as a single organism, it's important to remember that any group is composed of individuals, all of whom have complex and differing interpersonal relationships.
Using an exercise like Trust Battery can help bring areas to improve to the fore and allow you to work on them as a team in a structured, thoughtful manner; creating a stronger, more open team as a result. Bonus!
Ask two members of your team what makes a good team and you'll likely get two answers that are as different as they are the same. Using a remote-friendly exercise like Leadership Coat of Arms is a great way to encourage a creative exploration of the subject that also creates room for different ideas. Why can't we do the same thing for teamwork?

In this creative virtual team exercise, participants are asked to draw their own coat of arms symbolising the most important elements of their teamwork philosophy. The coat of arms drawings are then debriefed and discussed together with the group. What items are consistent for the whole team and what stands out? Being asked to condense complex ideas into a simple visual format can be refreshing and also creates a gallery that can be shared and ideated upon in the future!
Group processes to improve virtual team development
Solving problems or engaging in a complex process as a group can be a great way to strengthen your team, resolve issues and improve team dynamics. Goals which involve the whole group can encourage cohesion as participants work towards a common target, and encouraging more in-depth team work is a good idea too!
It can be especially effective to include these kinds of exercises alongside some of the lighter virtual team activities. Moving from getting to know one another better to spending dedicated time on team development can be a surefire way of developing your team and having concrete takeaways at the end. Let's take a look.
Looking for a team alignment framework that helps a team go from zero to a hundred as well as outline how they wish to grow and work together in the future? The Team Canvas Session is a group process that is designed to align teams, increase cohesion and performance and to create productive team culture, fast.
This session can be run as a standalone team workshop or be part of a larger team culture and definition session and it adapts extremely well to online environments using an online whiteboard. If you're trying to help a team align and come together around shared goals and values and do not have an existing playbook, Team Canvas Session is an effective way to kickstart that process and cover all bases.
All teams develop a default way of working together over time. Most of these working practices are dictated by necessity (online meetings for remote teams, for example) or organically as people work together on projects. While this approach can work in the short term, a deliberate and considered assessment of team working methods can help your team be more effective and happy.

The Team self assessment method from Hyper Island is a team activity which asks your group to think of their team as a system with interlocking parts, much like the model of a computer's Operating System. By thinking of your team in this new way and assessing it thoroughly, new things can come to light and your team can then make the necessary changes. This method also encourages your team to take ownership over creating this change – which is a great way of helping team members feel connected, valued and a part of the process.
All teams and organizations have a purpose and a mission statement, even if it hasn't yet been defined. Remote teams with a clear purpose that everyone supports are often more effective than groups where the purpose is muddy, or something which not everyone in the team agrees with. Taking the opportunity to define the shared purpose of the team as a whole with this process is a great way of getting your team aligned and energised.
Remote-friendly team workshops can especially benefit from a combination of solo and group work, and this process is no different. We particularly love the use of examples from existing organisations and teams to help orient your team and to help them think about what kind of team values are important to them. Learn from others and help your group create a living document they can revisit in the future!
Reflecting on what your team has achieved and the challenges they've faced is an important part of effectively growing a organization; celebrating successes, identifying areas for improvement and ensuring no perspective is lost is vital in keeping a team moving forward productively. One danger with established teams is that there are dominant narratives and approaches to reflection that can mean some voices or perspectives are missing.
Think about how projects that involve a number of departments might have several different stories to reflect on. What might have been a smooth process for your marketing department may have been difficult for your support team or development staff. History Map is a shared, visual based process that encourages the creation of a shared story that captures everyone's individual reflections too. It works great online and allows remote team members to get creative too!
Virtual team communication activities
Anyone working in a team knows how important communication is: when it's good, your team works like clockwork and you feel like you can achieve anything; when it's bad, tasks take twice as long, things get missed and people get frustrated.
Virtual teams whose primary method of communication might be Slack or email especially need to consider how they communicate and work together. Some things which may come across easily with verbal communication might not be clear in text, and when working together online, good standards of communication are important to keep things moving effectively.
Proper and transparent documentation, kick-off meetings and retrospectives are only one part of the puzzle. Combine these with experiential learning and remote-friendly communication exercises in order to get real results. Team communication activities like the below are great for helping virtual team members think about how they might better communicate. Let's dig in!
Whatever the organisation, teams invariably have members with different skill sets and knowledge bases. One of the challenges of team communication comes when one team member tries to explain an unfamiliar concept to another team member. If teams aren't great at communicating, this process can be frustrating for both parties.

In Blind drawing, one person has to describe an object while another has to accurately draw it from this description alone. The rule is that the person describing the object cannot say anything which clearly gives away what the object is or is closely related. For example, if describing a tree, you might say, "It's a tall cylinder with lightning coming out of each end, one set of lightning spreading out into the air, the other going into the ground. It has rough, weathered skin, and at the ends of each fork of lightning there are hundreds of children that grow until they're ready to fall."

It's a fun exercise to see how people interpret abstract instructions, but it also shows how what might be obvious to one person is not obvious to another, and underlines the need for clear, effective communication.
Humans are storytellers by nature. Sharing stories of where we've come from, what's happened to us and how we feel about the world is part of being alive, and by tapping into this instinct, you can enable perspectives to come to the surface and encourage meaningful exchanges that can help your team grow together.
Begin by creating a word cluster in a shared online space as triggers for the session. These might include company specific words, or more general terms like: partnership, venture, first day, work travel, fun project, opportunity, and so forth.
Invite your participants to look over the collected notes and have a volunteer take one of those words and move it to the campfire space and share a connected work story. This works most effectively in an online whiteboard where you can clearly delineate the working areas.
Continue to share stories connected to words from the wall or the previous participant's story until everyone has shared a work-related story. Sharing experiences in this way can help teams feel connected, communicate their perspectives and practice sharing work related thoughts in a positive, considered manner.
Regardless of the size of an organisation, most business communication actually takes place as an exchange between two people: a manager asks for something from an individual, or a customer support agent liaises with a customer, for example. While teams might be composed of many people, it's vital to remember that each of those people is an individual and those individuals all have different working relationships with one another.
Team of Two is a focused team communication activity designed to help two individuals work better together and ensure they each are contributing to the process. This one works great in Zoom breakout rooms or private sessions though it's worth noting that this activity might also benefit from a moderator.
While this technique is highly effective, it's not suitable for all situations, particularly if communication has broken down completely. Attentive team managers will want to deploy this exercise when challenges arise and to help teams move past communication issues.
Giving regular, thoughtful feedback is one of the most important ingredients in building meaningful relationships and ensuring teams can communicate effectively. While team members might give feedback on an ongoing and ad-hoc basis, creating a space for a structured online feedback exercise can help a group give more thoughtful feedback in a constructive way.
The Start, Stop, Continue exercise encourages groups to reflect on group dynamics from three angles and create actionable steps to improve communication in their remote team. By having these guiding principles, you can ensure the feedback given is constructive and that the session is productive: a must for any online team workshop!
When online team communication isn't working or has broken down, it's often because of miscommunication or differing interpretations of an email or message. Considering how we use words and how they can be interpreted can really help improve interpersonal communication and make us more efficient, considerate communicators.
In Seven Words, begin with a seven word sentence and ask your group to list some possible interpretations – it can be really interesting to see all the different ways even a simple sentence can be interpreted depending on the individual receiving it! Moving into pair work afterwards means that each participant gets to see how their sentences are interpreted in action. For distributed teams who might primarily communicate over email or on Slack, this kind of focused reflection on team communication can lead to meaningful improvements very quickly!
Fun virtual team activities
Most of the exercises and activities you'll facilitate during an online session will have definitive goals and outcomes in mind when you run them, such as building particular skills or solving problems.
When designing workshops, remember that improving team connection is a viable and worthwhile outcome. Having fun and connecting with your teammates is a vital part of being a productive team member, and it's worth remembering that there is value in having some enjoyable exercises with your team to de-stress, connect and get to know each other a little better.
Working towards shared goals and demonstrating team values in the course of an exercise is great practice for tackling complex business projects – if you can have fun while doing so, even better! The Virtual Scavenger Hunt is a great team activity for Zoom and an online whiteboard – encouraging teams to be creative, gently competitive and work together to get the best possible result.

Start by creating a list of items to be found online. You can see an example in the method below. Then, split your team up into groups to go and find those items and collect them in the allotted time. Bonus points for encouraging the use of different tools, forms and media, and to allow teams to be creative in finding the items for the online scavenger hunt.

We've found that having a debrief section and also creating a list that is almost undoable in the allocated time frame helps keep the stakes high and ask that a team prioritizes and communicates effectively. It's also fun to see what different groups came up with at the end!
Human beings are naturally born storytellers. With this online energizer, you'll take some time to connect with one another through telling a shared story and be encouraged to have fun while improvising too!
The organiser starts with a line like "Once upon a time, in a land far away, 5 people got together to solve all the world's problems. Everything seemed easy, until one day, one of the people saw on the horizon…" and invites the next person in the group to continue the story and add the next line. This keeps going until everyone's contributed to the story.
When it comes to recording the story – do so either in Google Docs or in your online whiteboard tool. If someone wants to draw images to go with the story, that's great too! Remember that creative team activities that encourage personal responses are absolutely worth adding into your toolbox!
If you want to keep participants on their toes, add rules like the lines have to rhyme in couplets, or have a word that people can't use or must use. You could even choose who creates the next line, rather than going around in order. We love this exercise as it's simple, engaging and can be easily amended to your needs.
A challenge all online teams face is the feeling of disconnection and distance from your group. Finding ways to feel connected to one another and build team bonds when working remotely should be a priority for managers of virtual teams.
Guess the Desk is a fun online team activity that can not only help teams get to know one another but share best practices for remote working too! In Guess the Desk, start by having each participant take a photo of their desk or remote working set-up and send it to the facilitator who then puts them into a shared whiteboard or Google Doc. Don't tell anyone whose desk is whose!
During the first round select one member to be the Desk President: they cast the vote on whose desk is whose after a group discussion. After each round, the previous Desk President elects the next and the group moves on to guess the next desk. Here's the fun part. If your desk is up it's your job to convince everyone that it belongs to someone else: if the group votes incorrectly on your desk, you get a point! If you successfully guess the right desk while you are Desk President, you also get a point.
After all the desks have been guessed, debrief and point out any particularly good remote working set-ups and best practices you notice and want to share!
Team members often have fun and idiosyncratic ways of communicating with each other, and finding ways to share your personality is an important factor when connecting with others. In an online environment, having fun and creative outlets that help your group communicate and get to know one another really helps build effective, happy teams.
For this remote team game, set-up an online whiteboard or shared Google Doc and post a phrase or statement that participants then have to search for a suitable GIF in response. It might be something as simple as, "That Monday morning feeling," or "Good management looks like this." You can have a couple of questions just for fun, then include some that invite people to creatively respond to organizational challenges and prepare them for the next exercises.
After each round, you can invite everyone to comment or vote on their favorites, and have additional rounds to crown a winner if you wish. One great way to use this exercise is by sprinkling several rounds of questions throughout the workshop to keep energy levels up and create some moments of fun and creativity as counterpoint to other exercises.
Skillshare
Sharing knowledge, experience and skills is something good teams do by default. Finding time to let your team share what they're passionate about outside of a work context is also valuable when it comes to building a cohesive, connected team.
With Skillshare, you can invite members of your group to share a hobby, passion or skill with the rest of the team and teach them something. This can take the form of a practical session – a keen artist might take the team through a drawing exercise – or a person with an interest in jazz might talk about why they love the genre. You can go as big or as small as you want, though the key is to let your team lead the way and share a passion or skill that is close to them. Building team bonds through this kind of experiential exercise can really help bring a team together over distance.
Remote-friendly skills that are easy to teach over video chat are a bonus, though, with some creativity, you can share all kinds of skills online in a fun way – whether those skills include cooking, sculpting, writing, yoga or anything else!
Virtual team activities for outside working hours
So far, we've looked at team development activities that can be used in online workshops, as part of a virtual team building session, or in other work contexts. But how about if you want to find activities to do together as a team out of work hours, or just to have unstructured time to get to know one another and feel connected while working remotely? Virtual team exercises aren't the only ways you can improve team cohesion!
We've assembled a collection of team activities that are less focused on developing skills or improving specific aspects of your team and are instead, online activities your team can use to connect and have fun together in a low-stakes manner. Let's dig in!
Team Eurovision
Music is a universal language, and sharing music we love as a group can create some interesting conversations and facilitate team bonding – even the music we like is very different!

In Team Eurovision, invite everyone in your group to select a song made by an artist from the country where they were born and add the song to a shared Spotify playlist. Want to make it more interesting? Have a rule where everyone's song had to come out in the year 2000, or from the year they were born. Play the songs in a dedicated after work session (alcohol, treats or snacks encouraged!) and invite each team member to introduce each song and tell the team why they should vote for it. Collect the votes at the end and crown a winner!
You can use the Team Eurovision method as a standalone virtual team activity, or have the shared Spotify playlist playing in the background of a remote working session. Remember that the purpose of the exercise is to have fun and start conversations that can help your team get to know each other, so don't worry if it falls apart!
Office Trivia
Every organization has a history filled with unique stories, in-jokes and memorable events. Creating a company quiz and inviting your team to see how well they know the organization can be a fun way of celebrating your history, what you've achieved and have some fun along the way!
A pub quiz format where one person asks questions that teams or individuals answer in a Google Doc, the text channel or in a Zoom session works great for energising and engaging your participants. Have a prize for the winning team and be creative with your questions to make your online office trivia sessions a release valve for your team and to create a relaxed, fun atmosphere.
When choosing the questions, it can be useful to get input from different heads of department and have themed rounds. You can see an example of some questions in the method below.
Virtual Cribs
Remember MTV Cribs? In that TV show, celebrities invited a film crew into their homes and gave them a guided tour. In Virtual Cribs, you invite a volunteer from your team to give us a guided tour of their home over Zoom and share part of their lives with the group. Invite the other members of the group to ask questions and comment on what they love. Seeing how other people live and work in their remote set-ups can help virtual teams get to know one another and feel more connected.
Want to spice things up? Have your team find a place they love on Google Street View or a virtual museum tour and give the rest of the team a guided tour as if it was their home. This can be a fun way to explore new places virtually, while also encouraging your group to be creative. Visiting the National Gallery of Australia and trying to explain why you put a statue of a crocodile in your front room can make for a fun team activity!
Bad Movie Night
Watching movies as a group is always a great way to spend time together. With online services like Netflix, it can be easy to get your remote team to collectively watch a film together and de-stress with company. Watching any film out of hours with a virtual team can be a nice way to spend time together outside of work and feel connected, but how can we make this even more fun and include a competitive element?
In Bad Movie Night, have each member of your group suggest a "so bad it's good" film and vote on which you should watch together. Cult films, old horror movies or schlocky B-movies are a great place to start! Your team will likely have some suggestions but if you need a hand, Rotten Tomatoes and Buzzfeed have some good examples. If in doubt, try The Room!

After you've watched the terrible/great film together, have everyone write a one sentence review of the film and post it anonymously into a shared document or whiteboard. Encourage everyone to be as savage, critical and creative as possible, then vote on whose review is the funniest!
Gift Chain
In an office environment, it's easy for team members to do nice things for one another in order to show their appreciation: you might get your colleague a coffee or a cake they love, or help out with a tough piece of work. For remote teams, making these kinds of gestures is difficult and while it's not a necessary part of having an effective team, taking the time to show your colleagues you appreciate them is a lovely way of saying thank you!
With Gift Chain, invite your online team to send a small, personal gift to a team member in appreciation. You can use a secret Santa like system to pull names out of a hat, or have each person choose someone they'd like to say thank you to once they received a gift to keep the chain going. Set a small price limit or alternatively, have each gift be a handwritten letter that is sent in the post. It can feel really special to receive a thoughtful gift or letter from a colleague and it's a great way of bringing positivity and appreciation to remote teams during difficult periods.
Team Gallery
Whether you're an expert photographer, proud parent or amateur snapper, most of us regularly take photographs on our phones. In Team Gallery, set a weekly photograph prompt and invite your team to take a photograph and anonymously submit it into a shared online whiteboard. You might ask your team to take a photograph of some natural beauty or an image to go with a phrase like, "How I spent my summer vacation" or "This is me in a nutshell." Your prompts or questions can be fun, creative, or ridiculous but should encourage everyone to respond creatively!
As a facilitator, you can make it into a competition where everyone votes on their favorite image or caption, or have your gallery be a place to share and connect asynchronously. Whatever you go with, ensure the photographs stay up and are collected and shared. Think of all the great stories and images you'll have after a few months of running this activity! It can be a lovely shared resource for new team members getting to know everyone and is a great way to connect and engage with one another outside of a work context.
Wrap up
As the world changes and more teams turn to remote work and distributed workforces, the need for thoughtful approaches to virtual team building rises. It's not enough to hope for the best – find time and space to develop your team and find better ways of working together in this new online environment. Not only will your team be happier and more productive, but you'll find new ways of working and feeling connected.
We hope the above exercises give you plenty of food for thought and lots of ways to bring your remote team together for fun and productive team activities online. Have a virtual team exercise or game that's worked well with your team or want to see more? Get in touch in the comments below. We'd love to hear from you!
Save time designing your next virtual team workshop