19 Creative Thinking Skills (and How to Use Them!)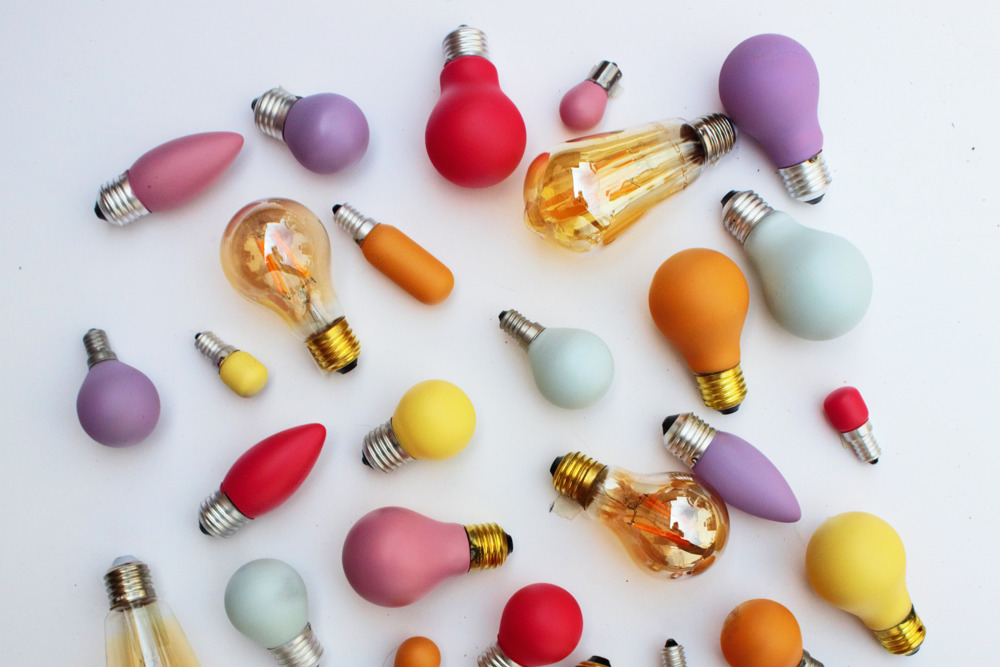 In a fast-moving world, being able to find new perspectives and create innovation is an increasingly valuable skill. Creative thinkers are often at the forefront of driving change, solving problems, and developing new ideas. Not only that, but those who bring creative thinking to how they work are often happier, more productive, and resilient too!
So you might be asking yourself, how can I develop my creative thinking skills and think more creatively at work? Whether you want to supercharge your interpersonal skills, advance your career or be happier and more satisfied in the work you do, it pays to learn to think more creatively.
For many people, creative thinking is the key that unlocks solutions, promotes diverse thinking, and leads to better relationships and job satisfaction. So how can you get started with creative thinking? As passionate believers in the value of creative thinking, we're here to help and truly think unleashing your creativity can be key to your personal development!
In this post we'll define what creative thinking is, highlight the benefits, explore 19 key creative thinking skills and give you some examples of how to apply them in the workplace. Let's dig in!
What is creative thinking?
Creative thinking is the ability to approach a problem or challenge from a new perspective, alternative angle, or with an atypical mindset. This might mean thinking outside of the box, taking techniques from one discipline and applying them to another, or simply creating space for new ideas and alternative solutions to present themselves through dialogue, experimentation, or reflection.
Bear in mind that the number of different creative approaches is as vast as the number of creative thinkers – if an approach helps you see things differently and approaching a challenge creatively, follow that impulse.
While there are some proven methods and guidelines that can help you be a better creative thinker, remember that everyone can be creative and finding what works for you is what is important, not the terminology or specific framework.
One misapprehension about creative thinking is that you have to be skilled at more traditional creative skills like drawing or writing. This isn't true. What's important is that you are open to exploring alternative solutions while employing fresh techniques and creative approaches to what you're working on.
You don't need to be a great artist or even work in a traditionally creative field – we believe everyone is capable of creative thinking and that it enriches your personal and professional lives when you learn to be more creative.
Another misconception about creative thinking is that it applies only to the ideation or technically creative parts of the process. All aspects of our lives and interactions with people and challenges can benefit from creative thinking – from the ability to see things differently.
At work, thinking creatively might mean finding better ways to communicate, improve your working practices, or developing and implementing fresh solutions too.
Creative thinking is important because it drives new ideas, encourages learning, and creates a safe space for experimentation and risk-taking.
Why is creative thinking important?
As organizations and people grow, they often develop tried and tested ways of operating. While it's important to have solid working practices and processes, unswerving dedication to the norm can lead to stagnation and a lack of innovation and growth.
Creative thinking is important because it drives new ideas, encourages learning and creates a safe space for experimentation and risk-taking. Simply put, creativity and creative thinking are part of what helps businesses and individuals succeed and grow.
Whether your team or business thinks of itself as a creative one, you can't afford to miss out on the benefits of creative thinking if you want to grow, deliver change, and help your team bring their best selves to work.
What are the benefits of creative thinking?
Using creative thinking skills at work creates benefits not only in the ways we solve problems but also in how we approach everything from communication to self-fulfillment, task management, and growth. Bringing a culture of creative thinking into a workshop or group is often the job of a talented facilitator but whatever your role, there are benefits to thinking more creatively. Let's explore some of the benefits of thinking creatively at work and in your everyday life!
Build empathy
Empathy and creative thinking go hand-in-hand. By practicing creative thinking skills and regularly looking for new ideas and points of view, you can actively become better at understanding your colleagues, customers, and even your family and friends. One of the major barriers to having productive and meaningful relationships is an unwillingness to see things from a perspective other than your own or failing to understand how another person is feeling.
By developing this skill, you can engage more meaningfully and honestly with people, ideas, and perspectives in all aspects of life. What's more, because of the benefits that creative thinking can bring, you'll actively want to see things from new perspectives and be more empathic: something that's fundamental to creating real change.
Bust assumptions
Assumptions can be harmful in both our personal and professional lives. Whether it's making assumptions about why someone is behaving the way they are in a workshop or what features will make your customers happiest, holding onto incorrect or inadequately formed assumptions can be problematic. It can create difficulty and tension in relationships and what's more, it can lead to the development or introduction of solutions that are simply unfit for purpose.
Using creative thinking skills to challenge assumptions, build clarity, and see things from new perspectives can be transformative. If an assumption someone else makes feels incorrect, think about why and try to find out more. If someone challenges an assumption you hold, be open and listen.
Become a better problem solver
An example of not being a creative thinker is sticking to a tried and tested approach and sticking to the norm in every situation without considering whether trying something new might not lead to better results.
When looking to solve a problem or create innovative solutions, going outside of what you know and being open to new ideas is not only exciting, but it can create more impactful solutions too. You might even try using problem-solving techniques alongside some of the creative thinking skills below to find the absolute best solutions!
Find ways to move quickly and effectively
Some processes and working practices can be slow, especially in large organizations with many moving parts – but do they all have to be? Thinking creatively can help you find lean, actionable solutions that you can put into practice quickly and test ahead of bigger changes.
Experimentation and a willingness to take risks are vital to growth and change, and creative thinking helps create a climate conducive to finding and trying quick, effective solutions.
Increase happiness and satisfaction
Finding fresh, appropriate solutions to problems can be incredibly satisfying and is a fast-track to finding happiness both in and out of work. Bringing your whole self to a situation and being enabled to think outside of the box is a great way to feel valued and engaged with what you are doing.
Feeling frustrated with how a situation or process at work is going? Try developing and employing your creative thinking skills alongside your colleagues to find a better, happier way to collaborate! Feel unfulfilled or that not all of your skills and interests are being utilized? Consider how you might creatively deploy the skills or talents that make you happy and scratch that itch.
Discover new talents and promote learning
As children, we are encouraged to see things differently and try new things as part of our learning and growing process. There's no reason we shouldn't do this as adults too! Trying new things and learning to think creatively can help you find new skills, talents, and things you didn't even know you were good at.
Staying curious and following what interests you with an open mind is a prime example of what a small change in thinking can achieve. Remember that creative thinking is a gateway to learning and by actively developing your creative toolset, you can grow and discover more in all walks of life – a surefire path to personal development.
Get better at dealing with adversity
It's easy to get frustrated when problems seem to come thick and fast and existing solutions or methods don't work. Adversity is something all of us will face at some point in our personal and professional lives but there are ways you can become more able to handle problems when they arise.
A strong suite of creative thinking skills is an important aspect of how we can build resilience and be more flexible when adapting or creating change. By exploring alternative ways of thinking, you'll be better prepared to face adversity more openly and find alternative ways to resolve challenges in whatever context they emerge.
Boost your CV and employability
Creative thinkers are valuable employees at organizations of any size. Whether it's championing innovation, creating change in policy, or finding better ways to collaborate, people who can effectively solve problems and leverage their creative thinking skills are better positioned for success at work.
Consider how you might plug your skills gap and boost your CV by developing your creative skillset and you won't just be more successful – you'll be happier and more engaged at work too!
Whatever your background or role, you are capable of thinking creatively and bringing creativity into your life.
What are creative thinking skills?
Creative thinking skills are the methods or approaches you might use when trying to solve a problem differently and explore a fresh perspective. While some of these skills might come naturally to you, others might need a more considered, purposeful approach.
For example, you might be a natural visual thinker who is great at presenting and interpreting visual information but you might not be so good at freely experimenting or creating space for reflection. In this case, you might try some brainstorming exercises to loosen up your experimentation muscles or create scheduled time for reflection in your working routine.
While creative professions like artists, writers, or designers may see more obvious uses for creative thinking skills, all professions can benefit from developing and deploying creative thinking. If you find yourself having difficulty at work or in need of inspiration or motivation, finding space to build on your creative skillset is a way to not only move forward but have fun while doing so.
If you think you're not creative or have no creative thinking skills, we're here to tell you that whatever your background or role, you are capable of thinking creatively and bringing creativity into your life: you might just need a little push or to reframe how you think about creativity!
Save time planning your next creative workshop
Examples of creative thinking skills (and how to use them)
Creative thinking skills come in all shapes and sizes, ranging from things like abstract thinking and storytelling to finding ways to radically plan projects or recognize organizational patterns.
In this section, we'll explore each of the example creative skills below and talk about how you might use them in your personal and professional practice. We'll also point out some things to watch out for where appropriate so you can make the most out of your new creative skills and avoid potential setbacks.
We'll also include a method from the SessionLab library that will help you practice and explore each skill, whether alone or with others.
Feel free to read and explore the creative thinking skill which feels most interesting or applicable to you and come back and experiment with others in the future!
Some example creative thinking skills include:
Note that this list is not exhaustive, and there are many more ways of thinking creatively – try to see these creative skills as a jumping-off point for seeing things differently and exploring creative thinking at work.
Let's get started!
Experimentation
A core creative skill is the ability to experiment and try new things, whether that's in your personal practice, in a closed environment, or even in the field. It can be easy to fall short of implementing new ideas or following through with creative projects because critical judgment or overthinking gets in the way. A good experimenter is a self-starter who makes informed decisions to kickstart projects and test hypotheses.
Think of a painter who throws paint at a canvas and introduces new materials without overthinking or being self-critical. While not everything they try will be perfect, that's the point – not every experiment needs to be successful in order to teach you something useful. By experimenting, you can try things that might prove useful or will lead you towards new solutions and better ideas. Remember that the act of experimentation is generative and often fun so be sure to give it a try!
One thing to watch out for is being sure to effectively capture the results of your experiments and to continue developing and iterating on the results. Experimentation is a great place to start, but remember that it is part of a larger process. Without effective documentation, you might not trace what delivered the best results and be unable to reproduce the outcomes. Experimentation is a great example of why creative freedom should be paired with a strong process in order to be at its best.
Four-Step Sketch is a great method for promoting experimentation. By following a process that enables quick brainstorming before development, you can help build an experimental mindset that also generates results.
Open-mindedness
Open-mindedness is a critical element of creativity and one of the best creative thinking skills you can try to build if you're new to the practice. Being open-minded means being receptive to new ideas, different ways of thinking, and perspectives which are not your own. It means not closing down conversations or ideas prematurely and trying to actively explore what is presented to you.
Imagine that a colleague comes up with an idea that is so far out of the status quo it seems off-the-wall and bizarre. Being open-minded means actively engaging with what is presented and to refrain from forming judgments before first understanding where your colleague is coming from.
Your colleagues' initial idea might not be perfect, but being open-minded and truly attempting to understand their perspective means you can create dialogue, foster creativity, and move forward as a team.
Being open-minded doesn't mean accepting every new idea and agreeing wholesale with every different opinion. While you should always try to be open and receptive to new ideas and other perspectives, you should also critically appraise and engage with them as part of a larger creative process. Don't be so open-minded you have no strong opinions of your own!
Open-mindedness is particularly useful when it comes to meaningfully communicating with others. Whether its developing the ability to walk in the shoes of someone else or building empathy and listening skills, Heard, Seen, Respected is a great method to try when learning to be more open-minded.
Lateral thinking
Lateral thinking is a prime example of how we can creatively solve real-world problems in a measurable and easy-to-understand manner. Deploying lateral thinking means using reasoning or non-traditional logic to find an indirect or out-of-the-box approach to solving a problem.
A simple example might be a challenge like: we need to increase revenue. Traditional thinking might mean considering hiring new salespeople to try and get more direct sales. A lateral approach might mean engaging more with current customers to reduce churn, working with external partners to get new leads, working to get sponsorship, piloting an affiliate scheme or any number of new ways to solve the existing problem.
Broadly speaking, lateral thinking often means stepping back and considering solutions or approaches outside of the immediately obvious.
One potential danger with lateral thinking is spending time to create new solutions to problems that don't need them. Not every problem needs to be solved laterally and the best solution might actually be the most straightforward. Be sure to tap into existing knowledge and appraise a problem before trying something radical to avoid wasted time or frustration!
Developing your lateral thinking skills comes more naturally to some than others. The Creativity Dice is a great method for getting out of linear thinking habits and moving into different ways of thinking.
Pattern recognition
Pattern recognition is the ability to recognise existing or emerging patterns and make connections based on the patterns you have discerned. While pattern recognition goes back to our prehistoric roots, being able to spot patterns outside of the ordinary and consider what may not be immediately obvious is a vital creative thinking skill for today.
Consider how meetings between some members of a team might often end in conflict. While it might first seem that these two people just can't get along, it might actually be that certain emotional triggers are being tripped or the format of the conversation isn't working. Looking beyond your initial impressions and from a new perspective might let you find a repeating pattern that isn't immediately obvious.
When trying to spot patterns, try to be mindful of existing biases so you avoid bending what is happening to fit a pattern you might be expecting. Be sure to interpret all data fairly and honestly, even if you believe a pattern is already forming.
Pattern recognition is a skill that benefits from thoughtful practice. Try starting with a deliberate pattern-finding process like Affinity Map to build the ability to see patterns where they might not first be obvious.
Deep and active listening
While it might not seem like it at first, being a good listener is a creative thinking skill. It asks that a person not only try to understand what is being said but also to engage with the why and how of the conversation in order to reframe prior thinking and see things from a new perspective.
Deep listening or active listening is not only hearing the words that someone is saying but actively seeking to interpret their intent, understand their position, and create a positive space for further conversation. Not only does this create a deeper conversation for both parties, but this act of engagement and understanding leads to more creative and dynamic results too.
Think of a workplace grievance that one person might have against another. Without actively listening and trying to understand the core issues from the perspective of everyone involved, you might not only fail to solve the issue but actually make staff feel less heard and valued too.
By employing this creative thinking skill in such a conversation you can see things more clearly and find a way to creatively satisfy the needs of everyone involved.
Trying to be more present in conversations is a great place to begin building your deep listening and active listening skills. Want to supercharge the process as a group? Try a role-play activity like Active Listening to more thoughtfully see and reflect on how important this skill can be.
Challenging norms
Not all established working practices are the best way of doing things. People who practice this creative thinking skill are likely to question the status quo in search of something new which can deliver meaningful change. While any challenge to the established order needs to be conducted respectfully and thoughtfully, thinking of how to go beyond the norm is how innovation occurs and where creative thinkers excel.
When trying to practice this skill, be prepared to question existing methods and frameworks and ask if there might be a better way outside of the limits of the current system.
As with lateral thinking, it's important to recognize that not everything is a problem that needs to be solved and so you may need to be selective in which norms should be challenged – otherwise, you may never make it out of the front door!
Additionally, challenging the established order often means questioning the work someone else has already done. While this is a necessary part of growth, it should always be done constructively and respectfully.
Challenging norms without a considered approach can be ineffective and potentially frustrating. Taking the time to build shared understanding and push in the same direction with What, So What, Now What? is a great way to explore how your existing process is or isn't working and challenge norms productively.
Lean organization
Creative thinking doesn't mean being disorganized or chaotic just because you have an abundance of ideas. In order to facilitate creative thinking, it's important to stay organized and approach the process with the right framework, mindset, and space. As a creative thinking skill, lean organization means considering what you absolutely need to do in order to make things happen, versus what you don't.
Think of how a large, multi-discipline team might go about organizing themselves for a big project. While it's vital everyone is aligned and kept up to date, a traditional system of scheduled meetings might not be the most productive. Lean organization means considering the needs of the team, the project and thinking creatively about what you need to stay organized, and keeping unnecessary admin to a minimum.
Thinking creatively about organization is something all leaders should practice but any project can benefit from thinking through the process by which it will be accomplished.
Lean organization often means being honest and realistic about what is absolutely necessary versus nice to have. MoSCoW is an effective agile framework for planning work and also reframing your approach to organizing time, tasks and more!
Simplification
Simplifying, presenting or decoding any information is a vital skill when working with others. In a creative thinking context, simplification is the act of seeing what is important about a task or piece of data and stripping away the extraneous parts to see things more clearly.
Some problems can feel unassailable because of their complexity or scale – simplification allows you to reconsider a problem in simple terms and reframe it in a way that means you can approach it productively.
An example of using this creative thinking skill at work might be when presenting the results of a project to the rest of your organization. People working on other teams and in different disciplines could become disengaged if exposed to too many complex moving parts or it might simply be a waste of time to discuss every detail.
By simplifying a project into more succinct terms, you not only can help your group connect with the material swiftly but also boil a project down to its most important elements. This is a great way to creatively re-energize a project and identify where you can make an impact immediately.
One way of practicing simplification is by summarising or condensing thoughts, ideas of stories into a more concise, compressed form. 6 Words is a method for cutting away extraneous material from ideas that engages creative thinking and reframing approachably – great for groups!
Radical planning
Any major project requires some measure of planning in order to succeed, especially when working with others. But are there times where overplanning or traditional working processes feel too slow or frustrating for the project at hand? This is where these creative thinking skills come in handy! Radical planning is a way of approaching project planning from an alternative angle in order to generate fast, effective results.
When taking this planning approach, you will often shuffle the order of the normal planning process in order to create alternative outcomes and cut out elements you may not need. For example, with the backcasting workshop activity, the approach is to think of desired outcomes up to twenty years in the future and work backward to figure out how we can make small steps today.
You might also try planning with a mindset of what you and your team can each achieve immediately and in a more experimental fashion with an activity like 15% solutions.
By approaching planning with a creative thinking mindset, you can surface ideas and plans which may not have come up with a more traditional planning process. Another great benefit is to question the normal manner in which your team or organisation approaches planning and can help your team find a method that works best for you!
Collaborative thinking
Effective collaboration requires us to bring many different skills together, but consciously considering how to be a more effective collaborator is worth mentioning separately. When a creative thinker approaches collaboration, they will try to think of how to use alternative approaches to make the collaborative process more effective while also helping everyone on the team contribute and be heard.
An example is when it comes to getting work done in meetings – if the current process isn't enabling everyone to collaborate effectively, you might employ creative thinking to try finding an alternative format, consider working asynchronously, or timeboxing parts of your agenda.
The best collaborators also find ways to champion the work of others and create a safe space for everyone to contribute – it might not be enough to assume collaboration will be accomplished when you get people in a room.
Employing this creative thinking skill can make all the difference when it comes to job satisfaction, interpersonal relationships and group outcomes too! Try approaching your collaborative projects more mindfully and see how it changes things for you!
Working together on a task as a team is an effective way of kickstarting collaborative thinking, especially if you approach the task mindfully. The Marshamllow Challenge with debriefing is a proven method for engaging teamwork and by adding reflection time afterward, your group can share and build on what they learned.
Data collection
Collecting data might seem like a solely analytical skill, but it is another area where creative thinking can lead to productive, unexpected and transformative results. Approaching the data collection process creatively might mean trying new techniques or sources, or simply reconsidering the how and why of your data collection processes.
Imagine you are running a survey to measure customer happiness. You might try asking traditional survey questions, but find that your response rate is low and furthermore, your approach might be invasive and actively decrease happiness too!
If you were to approach this problem creatively, you might find that using a simplified form, asking for feedback at a different point in the customer journey, or utilizing an alternative measurement scheme delivers the data you are looking for. In many cases, thinking about the questions you are asking from a new point of view is what unlocks a better data collection process.
The key to this creative thinking skill is to try looking at the data collection process from a new, preferably customer-centric perspective while also considering why and how you are collecting data. You will likely find that by asking for input from your customers more creatively, you create space for more creative responses too!
3 Question Mingle is a get to know you activity that does double duty in demonstrating the power of approaching data collection creatively. By creating their own questions, a group can really think about what they want to know, how they ask questions, and how the results differ. Be sure to give it a try!
Interpretation and analysis
Interpretation skills can be varied though in a creative thinking context it means being able to successfully analyze an idea, solution, dataset, or conversation and draw effective conclusions. Great interpreters are people with a desire to listen, understand, and dig deeper in order to make their interpretation fully realised.
One of the ways creative thinking can improve interpretation is in helping us challenge assumptions or initial readings of data in order to consider other possible interpretations and perspectives.
Say your product is having a problem with losing lots of new customers shortly after signing up. You do a survey and people say that they leave because the product isn't useful to them. Your initial interpretation of that data might be that you're not the right fit for these customers or that the product needs new features.
If you were to apply creative thinking to the interpretation of this data, you might conduct further research and see that the product is fine, but people didn't find the right features for them and that your onboarding process needs to be improved.
The key here is interpreting the data from various perspectives and then correlating that with other sources to form an accurate and representative interpretation, rather than going with your initial assumption. By following this process, you might also find that the way you are collecting data is flawed (perhaps not asking the right questions) or that more research and data collection is needed.
So long as you are sure to have data points and analysis to back up your findings, it pays to explore alternative interpretations so you can avoid bias and find the most accurate takeaways.
Effective interpretation and analysis isn't possible without a thorough exploration of the problem or topic at hand. Fishbone Diagram is a simple method for not only surfacing insights but framing them in a way that allows for proper and multi-perspective analysis.
Interdisciplinary thinking
Einstein is quoted as saying, "We cannot solve our problems with the same thinking we used when we created them." In this mold, sometimes the best ideas and solutions come from fields and disciplines outside of our own. By considering how someone with a different skillset to your own would solve a problem or deploy solutions, you can often find ideas and techniques you may never have considered.
Consider being tasked with improving employee happiness. A social media manager with a background in illustration and events management would likely try a very different approach to a sales manager who is used to a culture of incentives and bonuses. If you were trying to develop a new product, think of how a developer would approach deciding on key features versus an academic or a customer success manager?
The important thing here is to try and use the perspective, skill set, and approach of another field or discipline to first consider and then solve a problem more fully. Where possible, try and include people from other disciplines in the process and try to avoid making assumptions.
As with all creative thinking skills, being open-minded and sourcing the expertise and opinions of others where necessary is vital when creating true innovation.
Interdisciplinary thinking isn't just for radical academics. By combining ideas from disparate fields in a fast, fun manner, Mash-Up Innovation is great for building creative thinking skills and generating results in one fell swoop!
Frameworks and rulesets
All creative thinking skills are about reframing things in a new way of finding alternative approaches. This can often mean abandoning an existing framework and thinking outside of the box. That said, another way of applying creative thinking is by bringing rulesets, constraints, or frameworks to your approach in order to trigger deeper creative work and tap into a problem-solving mindset.
Consider a simple task like trying to generate more customers. With free reign, there are innumerable ways to accomplish this. But what happens if you create a rule like, we cannot spend any money, or, these must be driven by social media alone. In order to accomplish your goal under these conditions, you must think more creatively and deeply, deploying more concentrated problem-solving skills than if you could try any approach you wanted.
Alternatively, you might approach a problem with a framework that forces you to think under specific circumstances or with a rigid set of steps. Six thinking hats is a great workshop activity that asks participants to frame and reframe a problem from six different angles. While it might first seem counterintuitive, the use of rules or frameworks can create fertile ground for creative thinking and lead to more realized solutions!
Micro and macro thinking
Not all problems are created equal. Depending on how much it directly affects you, you might see a given problem as being more or less important than your colleagues, leading to a different response and approach to solving the problem. This creative thinking skill is all about being able to switch between seeing the bigger picture while also considering how something might manifest on a smaller scale.
Think of how frustrating it can be when an executive team makes sweeping changes that affect frontline staff in a way they might not have anticipated. Micro and macro thinking means seeing both problems and potential solutions from multiple perspectives and adjusting accordingly.
Another key aspect of applying this approach is knowing the limits of your own knowledge and involving stakeholders from all levels of an organization to inform your ideation and problem-solving process.
If you've never worked in support and don't regularly talk to your support team, you might not understand how a change to helpdesk software could impact your team and your clients – remember that a big part of any change in perspective is doing the research and talking to who will be affected!
Learning to practice micro and macro thinking often starts with first listening to and understanding the needs and perspectives of others. Especially those who have varied positions in relation to the problem, solutions, or organization you are working with. Stakeholder Round Robin Brainstorm is an effective method of surfacing insights and perspectives quickly and productively.
Visual thinking
Of all the creative thinking skills on this list, visual thinking might be one you are most familiar with. Visual thinking is a method of processing, learning, and presenting information and concepts with visual assets such as images.
Visual thinking is often associated with creative thinking because of the consumption and creation of images at its heart. Don't let this make you think you have to be able to draw in order to be a visual thinker.
Applying this creative thinking skill means being able to interpret visual information, present concepts in an often simple visual manner, and communicate in a way that is more universally understood. Drawing stick people is actively encouraged!
Visual approaches to problem-solving can help foster shared understanding and help people be more succinct or creative in their ideas. Remember: if an idea is too complex to be put into pictures, perhaps it needs further refinement.
While you might be able to jump straight into direct applications of visual thinking, it can help to try an exercise where you and a group explore using images simply and engagingly. Imagie-ination helps unlock the power of visual thinking as a team while also helping generate ideas too!
Abstract thinking
Abstraction or abstract thinking is the art of taking things out of their normal context and presenting them in a radical new light. While most creative thinking skills utilise abstraction in some form, it's worth noting that actively trying to take an idea from one context and place it in another is a creative approach all on its own.
Think of Pablo Picasso's cubist portraits – by taking something as common as a human face and bringing abstraction to his process, he created something radically different and innovative. You can create a similar effect by recontextualizing ideas, concepts, and problems and by looking at them from different, perhaps even conflicting points of view.
Abstract thinking is often built on engaging with absurdities, paradoxes, and unexpected connections. As such, it can often be fun, wild and surprising, and is a great way to generate creative ideas even in those who might be resistant to other forms of creative thinking. Lean into the weird!
Forced Analogy is a quick, fun activity you can use to promote abstract thinking. Comparing one thing to another seemingly unrelated thing asks for a creative approach to context and metaphor and can really unlock a groups divergent thinking process.
Storytelling
Telling stories or narrativizing a problem can help us not only see things differently but understand where we share common ground with others. Everybody tells stories – whether that's explaining our employment history, telling colleagues about what happened at the weekend, or when creating user personas and journeys.
Leverage this inclination to help people not only realize they are creative thinkers by nature but to help them share something of themselves too!
As a creative thinking skill, storytelling is about applying our natural proclivity for stories into new situations or thinking about how to reappraise or present material narratively. Think of the basic storytelling concept like the idea that all stories have a beginning, middle, and end – how might we bring this thinking to a tough challenge, a new product, or when solving a customer complaint?
You might even use storytelling tropes like the hero's journey when exploring ideas or company conflicts. Whichever way you go, remember that stories are a universal element of culture and you have a rich lineage to dip into if you need a new perspective.
Telling Stories in a collaborative space is one of the best ways you can approach creative thinking through narrative. By doing this activity as a team, you can help a group see the benefit of applying storytelling approaches outside of more traditional forms.
Reflection
How many times have you had a tough problem that you can't seem to solve so you get frustrated and leave your desk. Then, when you're on a walk, standing in the supermarket, or falling asleep, a solution seems to arrive out of thin air? Often, you'll find that creating space to reflect on a problem is an effective way to find a way forward.
The trick with making reflective space work as a larger part of your working practice is knowing when to take time to reflect, building space into your regular schedule, and finding techniques that allow things to surface effectively.
This might mean going for a walk with the intention to be present in noticing the world around you and gaining insights that can help your situation. It might also mean remembering to take time to rest or simply read and give your brain something good to chew on.
In a creative thinking context, reflection often means giving an idea time to unfurl and to resist the temptation to force it – by creating space to observe and reflect with I notice, I wonder you might see new ways of thinking emerge naturally.
How to use creative thinking skills at work?
At SessionLab, we've found many of the above creative thinking skills helpful when finding better ways to collaborate, handle workplace challenges or generate new ideas. Here are just a few small examples of things we've done that have benefited from thinking creatively as a team.
Remember that creative thinking needn't be explosive or radical to be useful – a simple shift in mindset or perspective can be all you need to create meaningful and impactful change.
Using creative thinking to facilitate a site redesign
When we began working on a site-wide redesign, we had to deploy a large number of creative thinking skills to make the process smooth and effective.
When first determining how to approach the project and scope the work, we reviewed how we had worked together on large projects in the past. While we saw there was room to improve, finding the best way to proceed and make the changes we needed was no easy task.
Challenging the entire process from start to finish with a creative thinking mindset and trying to stay open to alternative methods where possible was what unlocked the process for us. By reconsidering how we were running meetings, sharing feedback, and collaborating, we were able to identify where we were going wrong and then try alternative approaches more freely.
When it came to implementing solutions, we were also sure to stay open to experimentation while challenging our core assumptions of what would work and wouldn't. This really helped us refine the working process and tailor it to our particular team and goals.
Another example came with finding a new approach when work stalled on a specific page. For our features page, we began by following the standard approach we had developed – writing the copy and structuring the page first before then following with illustrations and images.
In this case, our existing approach got us to an impasse: it felt difficult for our designer to be creative and find the best way to translate ideas into images if the copy had already been defined and the structure felt too rigid. What we decided to do was to reverse the workflow completely and allow the designer to create design elements before we wrote the copy and implemented too rigid a structure.
Throughout the project, creative thinking allowed us to challenge whether the existing way we did something was the right one and gave us scope to experiment and be open when finding solutions. Not only did this help us solve the immediate problems as they arose but they helped us come up with a great new design too!
Using creative thinking to improve team communication
Creative thinking can come in extremely handy when it comes to communicating. If one form of communication or working process isn't working, approaching the discussion with a creative thinking mindset can help resolve the immediate issue and create lasting change in how we converse and work together too.
Like many virtual teams, we faced the challenge of some meetings feeling unproductive. The issues ranged from overrunning, crosstalk, not everyone feeling heard or able to contribute, or getting lost in ancillary discussions that were not productive or necessary. In an online setting, it can be hard to keep everyone on track and for things to run smoothly without accidentally talking over one another or causing frustration.
When it came to crosstalk, we wanted to avoid the frustration of interruption and disruption but also wanted to ensure people did not feel like they couldn't contribute. Using the finger rules technique in a remote setting allowed people to easily show when they wanted to speak and what they wanted to discuss without disrupting the flow of the meeting.
We also found that the reason some daily meetings felt unproductive was because the meetings were for the purpose of daily updates and there didn't always feel like there was a lot to say, thus leading to frustration or unproductive time being spent in these meetings.
In this example, we moved to a weekly format while also ensuring that we continue daily check-ins on Slack. This approach meant that we cut down on unnecessary meetings while still ensuring everyone's needs were met.
This method is an example of creatively approaching a communication problem by thinking outside of the box and being prepared to challenge core assumptions. While we all wanted to stay informed, it really helped to reconsider the methods for staying informed and whether our current approach was the best way to achieve what we needed.

It was also useful to reassess how we approached meeting agendas and goal-setting – follow the link for more on that if you're having difficulty with unproductive meetings!
Remember that creative thinking needn't be explosive or radical to be useful – a simple shift in mindset or perspective can be all you need to create meaningful and impactful change.
Using creative thinking to improve collaboration
Remember that looking to others and being inspired by how they did things can be as transformative as trying to reinvent the wheel!
A final example is how we approached collaborating on creating the new design. While all projects at SessionLab feature collaboration between multiple parties, in this case we wanted to create space for everyone on the team to contribute.
We found that when trying to collectively brainstorm in a live, remote session, it became difficult for everyone to contribute and reflect on what was being shared by other members of the team effectively.
Some people had been able to prepare less than others, other people were less aware of all the circumstances of the project, or others were less able to switch gears during their working day. This led to some contributions being missed, a messier working process, and a feeling of being rushed – all of which lead to less effective outcomes than we might have hoped for.
In this case, we thought of how asynchronous work, reflection time, and some small process changes might help solve the problems we were running into. We wanted to be able to respond to what was being shared more effectively while also creating space for everyone to contribute in a way that was most productive for them.
Starting the brainstorming session in personal MURAL boards asynchronously and on our own time meant everyone was able to ideate at the time that was best for them and without any distractions. By then encouraging review and reflection on other people's boards ahead of the main session, we were able to properly take in ideas and let them develop without feeling hurried.
This approach reduced the amount of time we actively spent working together in a meeting while improving the quality of the work. It helped people engage with the process, reduced potential frustration, and also meant we were more able to respond fully to the suggestions of others. This was a great example of how thinking creatively and learning from others can help create better outcomes and a more streamlined process.
It's also worth noting that reflecting on our conversation with Anja Svetina Nabergoj regarding asynchronous learning and finding inspiration there was part of what helped this process along. Remember that looking to others and being inspired by how they did things can be as transformative as trying to reinvent the wheel!
Creative workshops and meetings made easy
How to improve your creative thinking skills?
Whether you find that creative thinking doesn't come naturally, if your skills need some attention, or even if you just want to try new ways of working, it can be difficult to know where to begin.
Thinking about the creative thinking skills above and considering which you might be missing or could benefit from purposeful attention is a great place to start, though there are also some concrete ways you can approach the process and improve your creative thinking abilities in a pinch. Let's see how!
Practice
All skills get better with practice and creative thinking is no exception. Whether it's active listening, experimentation or any other creative thinking style, it's okay to not get it right the first time. The very act of being open to new approaches and perspectives is itself a way to improve your creative thinking skill set. However you try to implement creative thinking, know that exploration, iteration, and practice are fundamental parts of the process.
Try starting small and practice your creative thinking skills in your interpersonal relationships and collaborative projects. Take note of how it goes and try building up to larger and larger implementations of your creative thinking approaches.
Be present and aware of how you feel
A key part of cultivating or improving any new skill is to be fully present and aware when utilizing that skill. Consider how a sculptor needs to be aware of their materials, how they handle the material and place them on the board in order to be truly successful. Being present in the moment is important for any collaborative process, but is an especially vital aspect of creative thinking.
If you find yourself frustrated, excited, engaged, or stuck, make a mental note of how you are feeling and consider how you might do things differently. Staying present and actively engaging with how a situation makes you feel before responding is one of the most effective ways of cultivating and improving your creative thinking – be sure to give it a go!
Create space for new ideas
As with many aspects of creativity, it's not always effective to force it. Good ideas and finding new approaches can take time and an important part of the creative thinking process is creating space not only for reflection but to rest and allow things to surface. This might mean building more quiet, mindful time into your routine, reading and finding new inspiration, or simply learning to take a break.
While this can be difficult to get into the habit of, it does get easier with time. Try blocking out reflective time in your calendar or letting others know that you are taking the time in order to make it stick and avoid interruptions. Reflective space is important and useful, and by treating it as such, you can help ensure it happens and doesn't get discarded or forgotten about.
Be open
One of the biggest barriers to thinking creatively is simply not being open to what is in front of you. Whether it's rushing to use an existing solution without investigating alternatives, failing to listen or be present when something new is being presented, or sticking with your existing assumptions, a failure to stay open and reserve judgment can kill creative thinking.
Try to stay open and apply creative thinking without pressure or being overly critical in order to improve those skills and let more creative approaches surface in the future.
Look to others for inspiration
One of the best ways to find new perspectives and alternative ways of thinking is by looking to others. Whether it's finding inspiration from other creative thinkers via conversation, reading and researching new sources, or simply listening and observing, looking outside of yourself is one of the most effective ways you can jolt your creative thinking.
Try finding sources outside of your normal circles, whatever the medium. It can be very easy to get into creative bubbles that might unwittingly exclude new forms of thinking. By broadening your social, creative and critical circles, you can be exposed to all kinds of potentially inspiring or creatively engaging ways of thinking and doing.
Throw yourself into new things
It's hard to create space and an opportunity for new ways of thinking if you stick to the same routines and activities. You'll often find that trying new things and exposing yourself to new hobbies, skills and approaches can be massively engaging and exciting too.
An important aspect of creative thinking is applying the learnings from one discipline or approach to another. If a developer were to throw themselves into learning how to dance, they might learn something they can apply to their role as a developer.
An open and honest desire to explore new experiences in and outside of your working life is a vital ingredient in the creative thinking process. Try saying yes to doing new things wherever you can find them – being alive to possibility and engaging in the world is a great way of supercharging your creativity!
Encourage creative thinking in others
Creativity is even better when shared. Whether it's crowdsourcing new ideas, iterating together, or helping others build their creative thinking skills, sharing the experience is often a useful and generative process for all involved.
Try bringing a group together to explore thinking creatively together or run a workshop on developing creative thinking skills in the workplace. Not only will it help your participants with their own creative discovery, but it will also help you develop your own creative skills.
Over to you
As facilitators and advocates of the power of workshops, we're passionate about how creative thinking can improve many aspects of a group's personal and working lives. At its heart, creative thinking is an empathic, generative act, and by bringing those concepts to the fore, we believe everyone can see better outcomes when solving problems, generating ideas or communicating with others.
We hope we've given you some great examples of creative thinking at work and how you might discover and nurture your own creative thinking skills. That said, this list is by no means exhaustive and there are many more ways you might try thinking creatively. Think of this post as a jumping-off point for further exploration and creative development!
Do you have any concepts or approaches you've used to become a better creative thinker? Did you find any of the creative thinking methods above particularly helpful? We'd love to hear about your experience in the comments below!