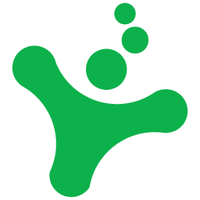 by
Deborah Rim Moiso
for
SessionLab
.  
Open a blank space on a whiteboard canvas and let people freely play with it! No instructions, no opening questions... but a space to learn how to use the tool and play around. Be prepared to be surprised as meaning begins to emerge after just a few minutes!
Goal
A playful opening to an online meeting; learning how to use online Miro/Mural whiteboards
Instructions
Open a new whiteboard and share the link, or leave a blank space on a whiteboard canvas and invite people to that area.

Explain that you will be spending 5 minutes just playing with the board: show some basic tools such as:

how to move around the board, zoom in and out;

how to add a post-it;
how to add an image from the web.
Invite people to add sticky notes and do whatever they want with the board for about 5 minutes. Sit back and enjoy!

It's amazing to see how (after perhaps a couple of uncomfortable minutes) people will quickly begin to create meaning from nothing, making jokes, adding fun images, or responding to one another. If you get laughter in the room, that's a big success!

After about 5 minutes, point out how we are now familiar with using the board, and have begun a process of culture creation (or continued it, for established teams!).. and move on to the next activity.