by
Manns Stefan
.  
Last edit was

7 months ago
SHARE WITH US WHAT OCCUPIES YOUR MIND AT THIS VERY MOMENT BEFORE STARTING THE SESSION TOGETHER

Basic Rules
Sharing what occupies your mind is absolutely voluntary
Everyone listens and perceives the message someone wants to share with the group
No comments, no reaction but recognition
Time estimation: Allow 1 min per participant who wants to share what occupies their mind.
Additional info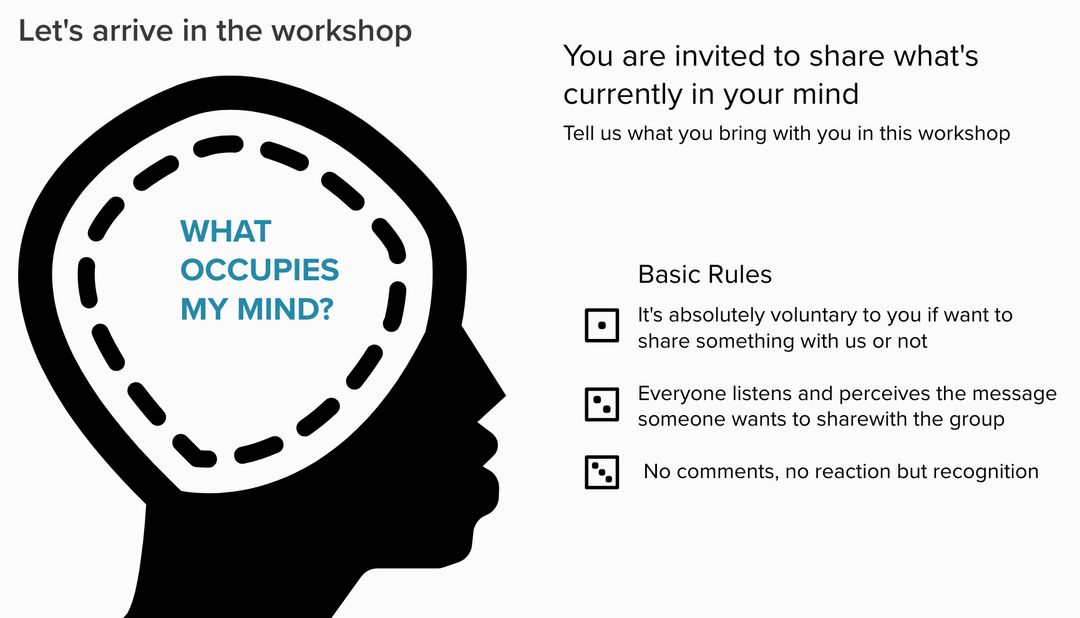 Goal
Sync all participants before starting a meeting. Everyone brings something that occupies one's mind in this room. To speak it out loud helps to recalibrate on the next common minutes.
At the same time "What occupies your mind" is a great exercise to fister attentive listening among all participants
Instructions
Basic Rules
Sharing what occupies your mind is absolutely voluntary
Everyone listens and perceives the message someone wants to share with the group
No comments, no reaction but recognition