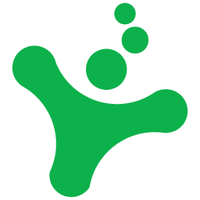 Meeting closing round (+ - !)
by
Deborah Rim Moiso
for
SessionLab
.  
Continuously improve your organization's meetings with this simple round of closing feedback: what did you enjoy most? What could have been better? Any other ideas on our meetings?
Goal
Shift the group's attention to observing the process; continous improvement of meetings
Instructions
At the end of each meeting, ask for feedback on the meeting process (not on the content!) in three categories:
(+) what went well / did you most appreciate?
(-) what could have gone differently / should we change?
(!) any other ideas about improving our meetings?
Incorporate this feedback in your next meeting in order to design structures and processes that are tailored to this specific group and work for it!
If the group is small enough, do this in rounds. If there is not enough time for rounds, collect sticky notes on a board with the three categories written up.
Facilitator's notes
This basic tool invites everyone to look at what just happened from the point of view of process (how we work together rather than what we are working on). It can be extremely helpful in getting team members on board in co-designing collaborative meetings!
Sometimes people are shy about talking about what does not work and answer something vague like "nothing, it was great!". Sometimes it's worth gently asking twice and reassuring participants that you are asking in order to support everyone's learning.
The third point (!) is a space for extra ideas that do not immediately fit the mold of "best" and "to be improved". Sometimes there is nothing to say here, but sometimes there is a gold nugget.
If you are not having another meeting with this particular group of people, this is still a good structure for you to get feedback you can apply to future events.
Remote and hybrid meetings
This structure works just as well for remote and hybrid meetings. If a round is not possible, online you can ask for reflections in the chat box, in a shared minutes document, or on a virtual whiteboard.

In hybrid settings, either
(1) do a round (here are tips on how);

(2) have everyone work from personal devices on shared documents or a poll or

(3) collect insights on virtual and in-person whiteboards and then share the key points out loud in plenary.
In all cases, learning what worked and didn't work for the different cohorts can certainly raise participants' awareness of how to make the space more inclusive for all!