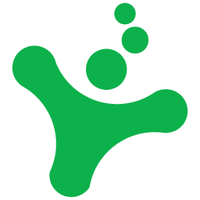 by
Deborah Rim Moiso
for
SessionLab
.  
If you want everyone in the group to have a say, but are in a hybrid setting, with people joining both online and in-person, how can you set up a talking round? Here are some ideas!
Goal
Make sure every voice is heard
Instructions
If you want to hear from everyone, but everyone is in different spaces, with both in-person and remote attendees, here are two different ways you can set up hybrid round.
(1) Use the tried-and-tested habit developed in remote meetings of inviting each person to name the next speaker, but ask participants to alternate: if they are online, they should name a person who is attending as part of a group connecting from a physical location, and vice-versa. Do this to support the creation of a hybrid community regardless of how people are connecting to the event.
(2) Create a map of participants in a digital whiteboard, projected on a screen for those attending in person. Arrange those names in a circle, and invite people to talk in the same order. In hybrid events, it's generally a good idea to have a map visualizing where attendees are and their names, to enable everyone to get a sense of who is participating.


Variations and tips


Is it likely you will not know who is at the event until the start of the event? Do a first round using method (1) and while the round is in progress, ask a co-facilitator to write down the order people are speaking in to create a map you will use from then on for method (2).

It can be hard to keep track of who has already spoken, especially with the added complication of a hybrid setting. Make keeping track easier and add a little energizing variation: ask people to stand up, and sit down once they have had their turn. This will work best for a group of about 20 or less people, as it can get tiring for larger settings.