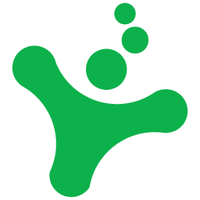 by
Deborah Rim Moiso
for
SessionLab
.  
A method to capture notes and reflections in hybrid events
Goal
Collecting notes and insights; collective learning
Instructions
This is a four-step process to collect a visual representation of insights from participants in a hybrid activity or meeting.

1. Individual reflection: ask everyone to connect to the shared whiteboard and add post-its that answer questions such as "what are your key insights after this activity?" "what have you learnt?" [5/10 min]

2. Small-group observation: divide participants in small groups: online people in 4/5 people random breakouts and in-person attendees in small huddles. Each group's task is to discuss and identify at least one common thread or topic in the post-it wall. [10 min]

3. Picture storm! Call back the groups and give them the next instruction. The online groups should find one or more images online that symbolize the common thread/topic they have identified. The in-person participants should take pictures with the same aim: it can be snapshots of something in the room or they can create a statue or small scene with their bodies! [5/7 min]
4. Show results and debrief. Ask all groups to upload their images to the whiteboard to create a composite collage. Back in plenary, ask for a few voices to share why they chose a certain image.