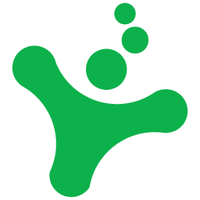 by
Deborah Rim Moiso
for
SessionLab
.  
Most small-group activities will work in a hybrid setting: here are some tips on how to adapt them.
Goal
Idea generation, sharing, brainstorming and discussing in settings in which some attendees are in person while others join online
Instructions
There are two ways of organizing small group work in a hybrid gathering.

Different activities for online and in person participants;

Mixing online and in person participants in small groups.

In case (1), design different activities that aim for the same outcome or objective but are tailored to the different situations participants are in. You might ask online participants to do more research, while in-person groups can, for example, work with role-play.
In case (2), participants who are in-person join the online call and are assigned to breakout rooms together with remote attendees. To enable this, make sure there is enough space available for everyone to comfortably hear one another in the small groups without interference!
If your tech setup allows it, you should consider alternating both scenarios in your design, as they have different benefits.